How the Installed Capacity Market Keeps Electricity Reliable in New York
February 24, 2020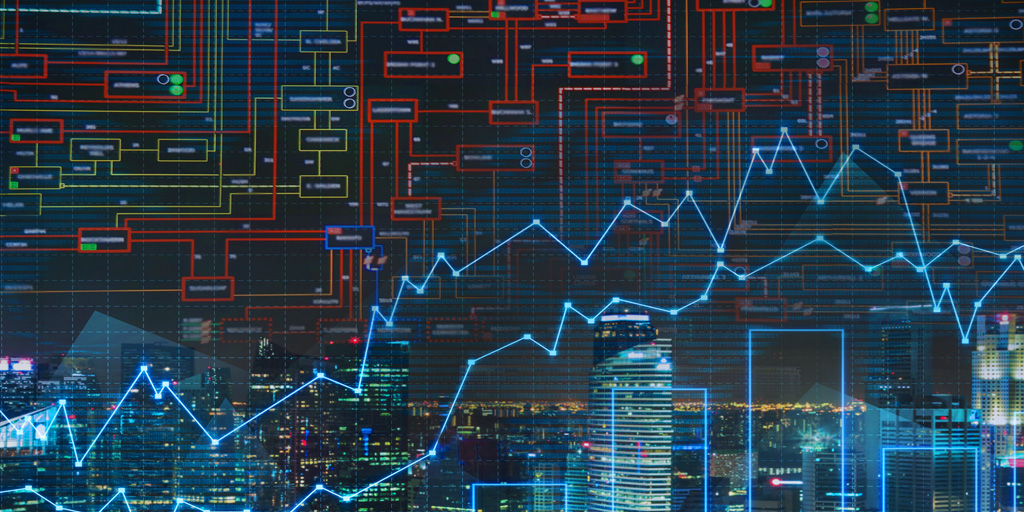 Imagine a hot day in August. Around New York, grid-connected generators such as gas turbines, nuclear plants, hydropower dams and others are working hard to produce electricity to keep air conditioners humming. But as the temperature climbs, electric demand grows. It becomes clear that additional power may be needed to meet growing demand.
It's situations like this where the Installed Capacity Market helps to make sure there's enough power to keep the New York energy grid flowing.
The NYISO-administered capacity market serves a vital role in New York State by promoting reliability on the grid. In order for the electric grid to work, the amount of electricity put onto the grid must always equal the amount of electricity being consumed. At times when energy demand is at its highest, capacity must be available to keep the grid in balance.
By selling capacity, electricity suppliers commit themselves to being available to meet the energy needs of New Yorkers. The capacity market supports reliability every day, but especially on high-demand days such as in the summer when increased air conditioning use pushes load to higher levels. At the times when energy demand is at its highest, many more resources must be available to maintain a reliable grid.
We are currently engaged with our stakeholders and New York State to explore how the capacity market should respond to new state objectives calling for 70% of the electricity consumed in the state to be supplied by renewable resources by 2030. The intermittent nature of renewables will create new challenges to maintaining that careful balance between supply and demand, and capacity markets can play a key role in providing that balance.
To learn more about the capacity market, read the following primer:
What is the NYISO-administered capacity market?
"Capacity" refers to the maximum amount of electricity a generator can create. The capacity market facilitates the purchase and sale of generating capacity. Through this market, resources are essentially paid to be available when needed.
Capacity is bought and sold through auctions (as well as individual contracts between generators and suppliers). We at the New York Independent System Operator (NYISO) manage the transmission of power across the electric grid in New York. As part of those duties, we operate multiple markets related to reliably running the electricity grid, including the capacity market.
Adhering to reliability criteria is vital for the welfare of all New Yorkers. This is an essential component of the state's economy, the 11th-largest in the world, as well as providing reliability in neighboring regions.
So the primary benefit of the capacity market is to make sure enough power is available to meet peak demand?
Yes. The capacity market is part of our comprehensive market design and planning regime, which strives to meet resource adequacy with the lowest possible cost of wholesale power.
In alignment with the reliability needs of the grid, the capacity market's location-specific price signals inform decisions about investments in new and existing generation supply.
How do the NYISO-administered capacity auctions work?
To maintain reliability, this system must have sufficient capacity to meet the highest levels of demand, no matter how briefly those levels occur.
The capacity market requires Load-Serving Entities (LSEs), such as utilities, to purchase sufficient capacity to meet their peak demand reliably. In a capacity auction, suppliers submit offers to reflect the cost of their available capacity, and LSEs submit bids to purchase it.
Auctions are held in an open and competitive process administered by the NYISO. Price signals created by these auctions encourage new capacity to enter the market if needed on the grid. These signals also encourage existing suppliers to exit the market if they are unable to beat the clearing price.
Why is the NYISO re-examining its capacity market now?
For more than a century, the grid was primarily supplied by "dispatchable" generation, meaning grid operators could dispatch the output from these resources in real time to match changing load conditions. More recently, our market rules have evolved to meet changing public policy objectives and the entry of new energy resources, including renewable resources and energy storage resources.
Last year, the state passed the Climate Leadership and Community Protection Act (CLCPA), which requires 70% of energy consumed in the state to be supplied by renewable energy sources by 2030 (we now get about a quarter of our energy from renewable sources; mostly hydropower). Many renewable resources are considered "intermittent" – solar power only works when the sun is shining; wind turbines only turn when wind is blowing. Intermittent resources are not fully dispatchable because of this reliance on nature. An increased reliance on these resources will fundamentally change the manner in which the balance between supply and demand is maintained, and will require changes in how the NYISO manages the grid.
Is the NYISO prepared to make changes to the capacity market?
Yes, and we have already started that process.
Today, we are facing the biggest change to the electric grid in the past century, as we move away from centralized, fossil-fuel-fired generation towards greater reliance on intermittent renewable resources and other types of distributed energy generation, such as energy storage. We realize our 20-year-old capacity market needs updating.
In the past year, we worked with stakeholders to create new, innovative rules for integrating energy storage technology onto the grid, including storage resources that can provide energy to the grid for as little as two hours. The NYISO is currently looking into other ways to enhance our markets, and has outlined its approach through a recent report, entitled The Grid in Transition. The report details a comprehensive approach to redesigning flexible, competitive electricity markets, creating incentives that align with the changing needs of the grid.
A comprehensive examination of our markets is currently underway. The NYISO's energy market and capacity market work together to meet the reliability needs of New Yorkers in a cost-efficient manner. For instance, we have created a carbon pricing proposal for our energy market that would help grow renewable energy while encouraging less-efficient fossil fuel plants to close down or upgrade their equipment.
We believe the best way to consider changes to the capacity market and other NYISO markets is through our shared governance process. During this process, stakeholders from all sectors of the energy world get together to discuss changes to our operating rules. Everyone gets a say in this democratic process, including generation owners, utilities, environmentalists, consumers and others.
Additional Information:
A Guide to NYISO's Wholesale Markets
The NYISO's Carbon Pricing Proposal