VIDEO: With Clean Energy Growing in NY, We Streamlined the Review Process
August 23, 2021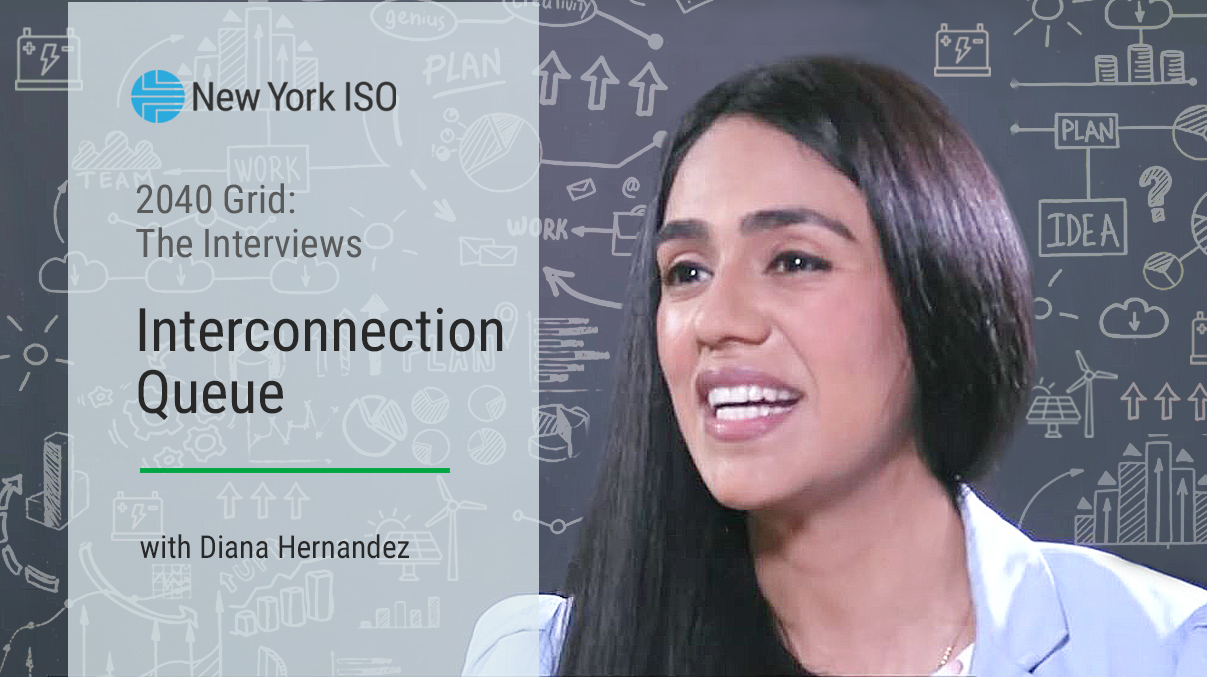 As renewable technology advances, record numbers of new, clean energy resources are requesting to connect to the grid. Our System and Resource Planning group is responsible for evaluating projects' impacts to the electric system.
And they are busy. More resources are seeking approval to connect to the grid today than at any time in our 21-year history.
"NYISO plays an important role here, specifically with interconnection studies," says Diana Hernandez, supervisor of NYISO's Interconnection Studies Team. Her group oversees review of the many projects that are now seeking to connect to the bulk power system.
The Climate Leadership and Community Protection Act (CLCPA) requires that the New York electric sector be zero-emission by 2040. With this mandate in place, and in addition to incentives meant to promote the growth of clean energy and storage technology, the number of new clean energy projects has tripled in the last several years. "That's why we are looking for ways to improve the process, so these projects can connect sooner," said Hernandez.
Our interconnection study process identifies potential adverse reliability impacts associated with new resources connecting to the grid. During this process, we identify necessary system upgrades and associated estimated costs to allow investors to make more informed investment decisions. Scoping meetings are also conducted with developers to discuss engineering and design details.
We've taken steps to streamline the interconnection process, which included:
Creating an online portal to make it easier for developers to apply for interconnection status,
Increasing study efficiencies to allow developers to proceed through the entire interconnection process more quickly while affording the maximum amount of flexibility, and
Making process changes to limit the possibility for unique issues related to a single or few projects to cause delays to other projects.
The enhancements have already proven effective in accelerating the pace at which new resources can be analyzed. "NYISO is always looking for ways to improve the process," Hernandez noted.
To hear more about the interconnection queue, watch this video:
---
For more on our efforts to deliver the grid of the future, visit the 2040 Power Grid webpage.