PRESS RELEASE | State Sets New Record for Behind-the-Meter Solar Production
March 29, 2022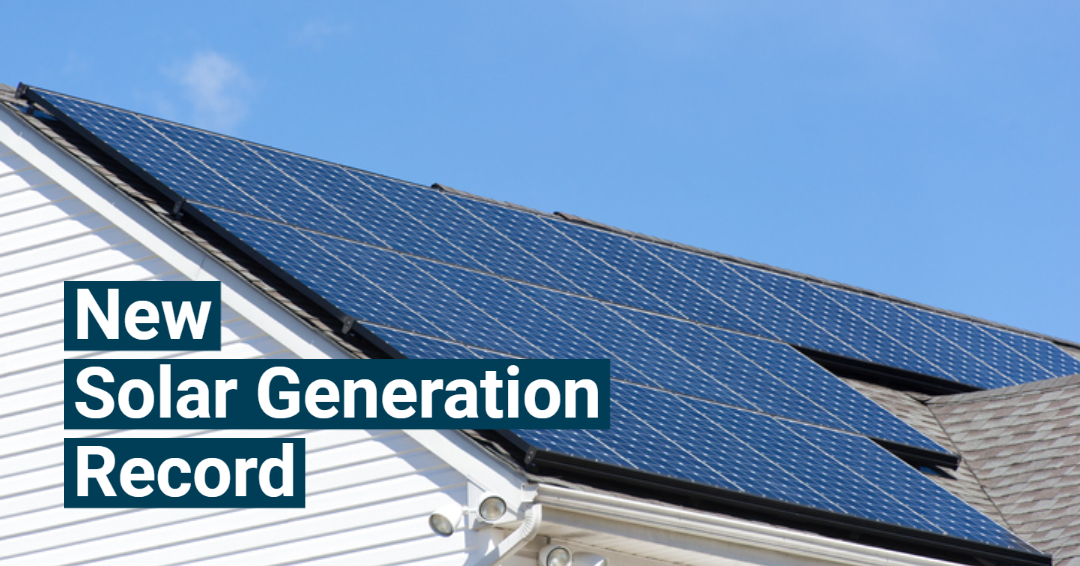 Rensselaer, NY – The New York ISO today reported that the addition of about 750 megawatts (MW) of new behind-the-meter (BTM) solar facilities over the past year helped the state set a new record for BTM solar production. Clear skies, bright sun, cool temperatures, and leafless trees could lead to additional BTM records through the Spring.
The NYISO estimates that BTM solar production reached a record of 2,328 MW during the noon hour on Tuesday, March 22nd. The previous record of 2,034 MW was reached on April 23, 2021. The NYISO estimates the state's total BTM solar capacity at just under 3,500 MW.
Rich Dewey, President and CEO of the New York ISO said, "The new solar record is exemplary of the exciting change happening in the electric industry today. It also shows how markets and innovation are responding to the state's decarbonization targets."
Doreen M. Harris, President and CEO, NYSERDA said, "New York's growing and diverse solar market is cemented by robust support from the state's signature NY-Sun initiative which is helping to drive down costs and scale this renewable resource all across the state. This new record means more New Yorkers than ever before are powering their homes and businesses with clean affordable solar energy that will provide electricity bill savings while moving the State closer to achieving its nation-leading clean energy goals."
When estimated BTM solar production peaked at 2,328 MW on March 22nd, total bulk power system load was 15,167 MW. Energy provided by BTM solar reduces the amount of load served by the bulk power system. Without those BTM resources, total bulk power system load would have been about 17,495 MW.
The NYISO estimates BTM production by sampling data from thousands of solar installations throughout the state. The NYISO's solar forecasting system uses these samples to estimate the impacts of BTM solar at look-ahead periods from 15 minutes to seven days. The solar forecasting system also uses high quality meteorological measurements from the University at Albany's Mesonet.
One megawatt is approximately the amount of electricity required to supply 800 to 1,000 homes.