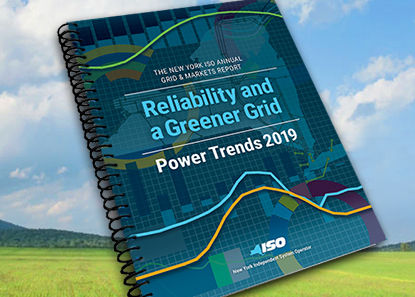 Power Trends 2019 Report
Our annual state of the grid and markets report provides data and analysis on how markets can help New York State reach its policy goals more efficiently, while maintaining reliability and build the grid of the future.
View Report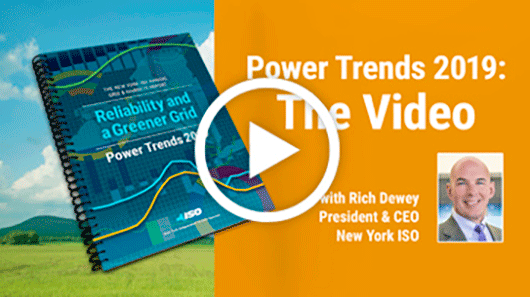 Previous
Next
Case Study: Renewable Contribution at Peak Load

Power Trends 2019 Report
Our annual state of the grid and markets report provides data and analysis on how markets can help New York State reach its policy goals more efficiently, while maintaining reliability and build the grid of the future.
Executive Brief
This four page summary provides a brief overview of key takeaways from this year's Power Trends report.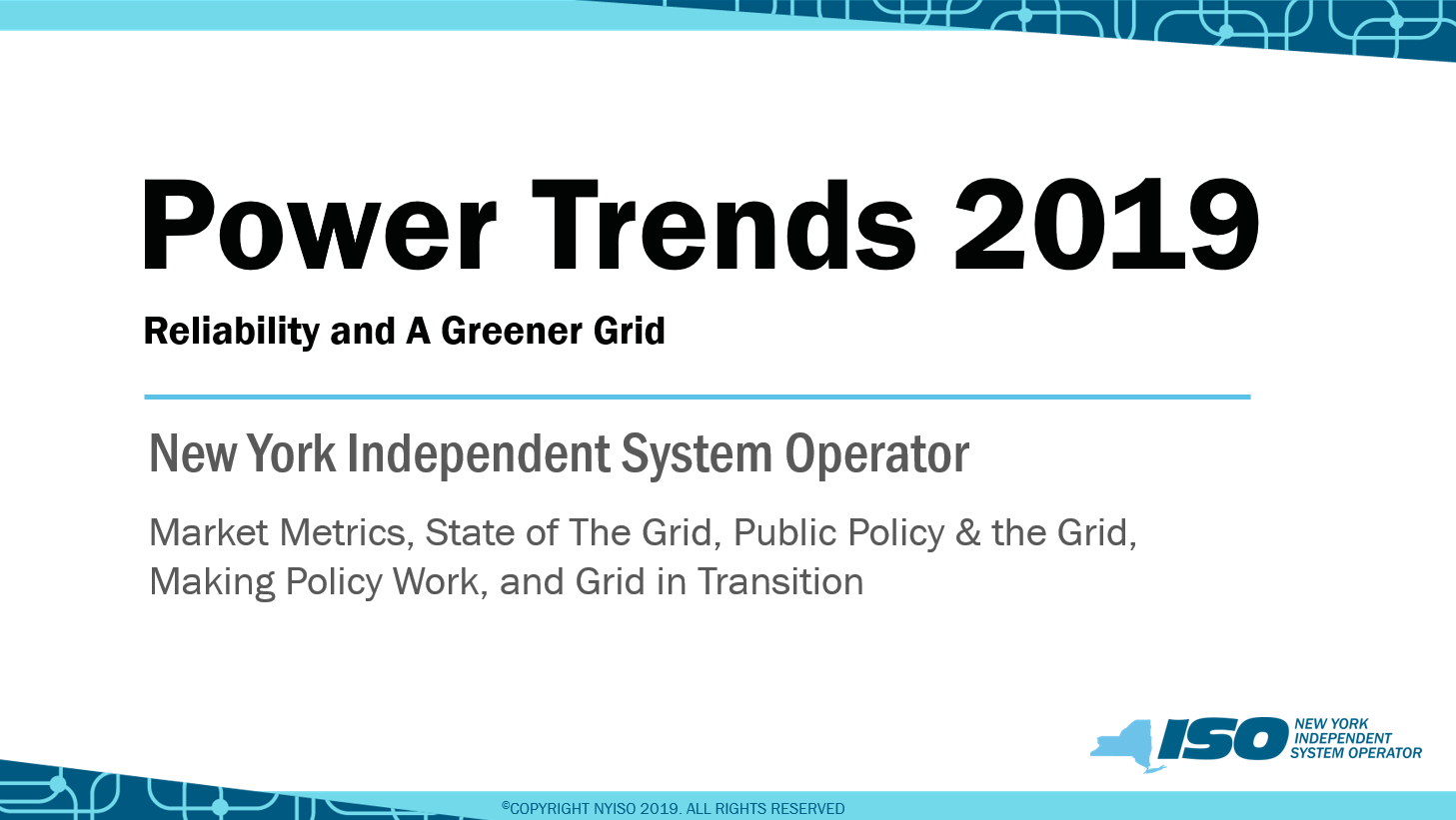 MEDIA COVERAGE
TIMES UNION | Letter: NY must pursue power grid of future
May 23, 2019 | The New York Independent System Operator, the entity responsible for operating the power grid and administering competitive wholesale energy markets in New York, recently released its annual Power Trends report on the state of the grid.
BLOOMBERG | N.Y. Power Grid Faces Hurdles to Meet Climate Goals
May 02, 2019 | New York's power grid operator is on board with policymakers' plans to address climate change and looking for how to overcome hurdles to meet the more aggressive goals.
GREENTECH MEDIA | New York's Grid Operator Grapples With the Energy Transition
May 02, 2019 | State grid operator NYISO's Power Trends 2019 report highlights the challenge of integrating energy storage and DERs into wholesale markets, and of building a novel carbon-pricing program.
POLITICO | In annual report, NYISO grapples with accelerating renewable goals
May 02, 2019 | The state's independent grid operator is working on a range of new rules to accommodate Gov. Andrew Cuomo's evolving goals for the electric sector while still ensuring reliability.
LEARN MORE
Carbon Pricing in Wholesale Energy Markets
Read how the New York ISO carbon pricing proposal can align competitive electric markets with the state's aggressive public policy targets.
Unbottling Wind: How We Can Expand Clean Energy
With the growing focus on climate change, policymakers are increasingly calling for clean energy to replace fossil fuels to power the grid. But due to the limitations of today's grid, not all renewable sources we have on the system today are being used to their full advantage.