2021 Corporate Social Responsibility Report Demonstrates Community Support in Challenging Times
February 18, 2021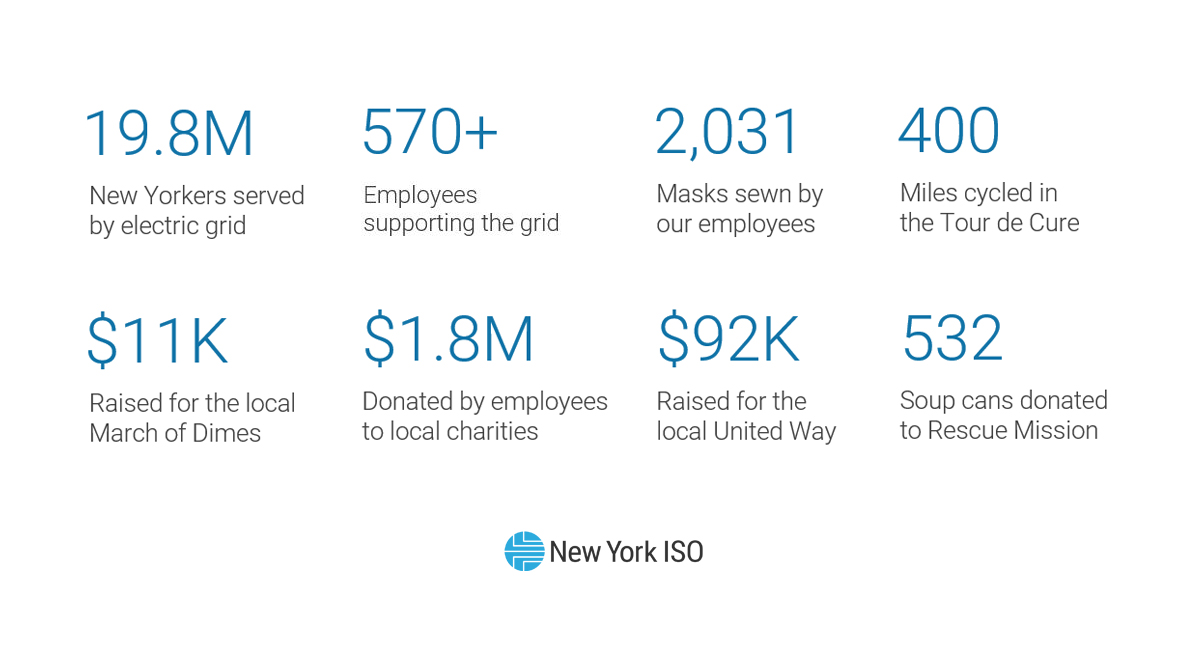 We will all be telling stories about the year 2020 for years to come. For us, it was more than just a time of challenge. It was a time when we saw our workforce come together in ways we never have before; giving generously to reach some of the highest United Way donations in our history and continuing our history of being a "good corporate citizen" during these unprecedented challenges.
This and other examples are highlighted in our 2021 Corporate Social Responsibility Report webpage. There, you will find examples of how our staff came together to benefit the community, helped make the energy grid greener, and continued to promote diversity. You will also learn more about the many people at the New York ISO who devoted their time, gave to charities, and otherwise stepped up to help others.
View the details of our social responsibility footprint here.