At the NYISO, "Independent" is (Literally) our Middle Name
August 12, 2022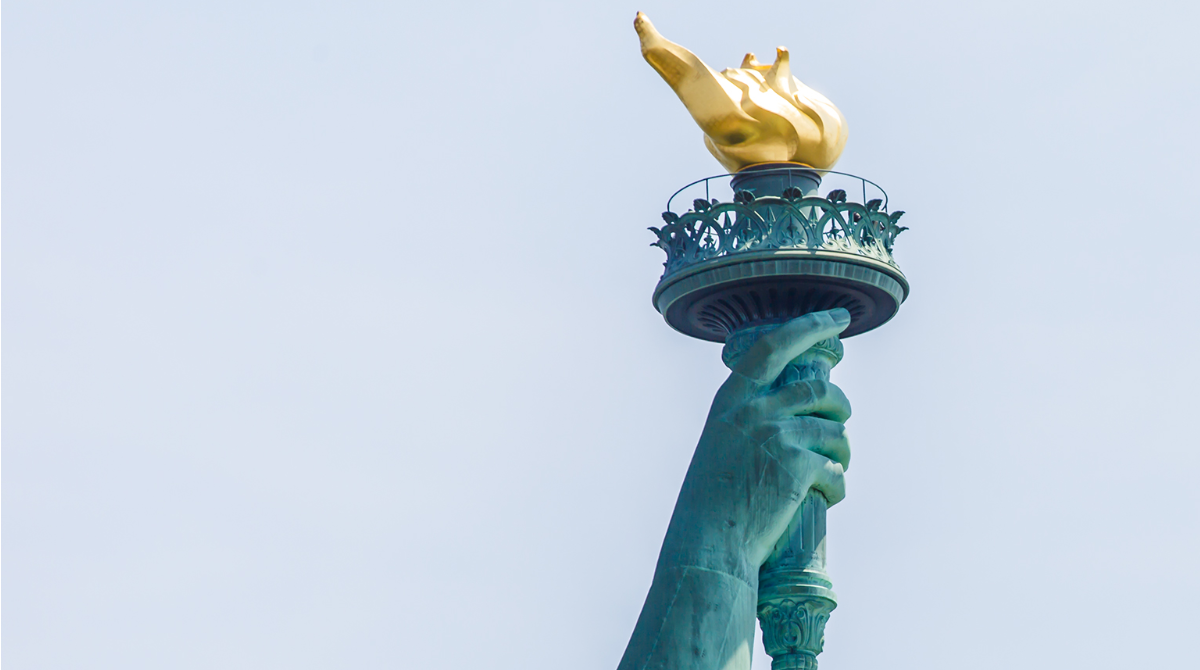 The name is the "New York Independent System Operator." There's a reason that the word "Independent" is part of our title.
When the NYISO was first created nearly 20 years ago to run New York's power grid and its wholesale electric markets, it was envisioned as an entity that would serve as a shared governance platform for a variety of interests, including transmission owners, generator owners, public authorities and municipal utilities, large and small consumers and environmental advocates. For the NYISO to work best, it needed to be transparent, open and independent of all those stakeholders. Independence means that NYISO and its directors, executives and employees have no financial interests in any assets or transactions on the New York grid.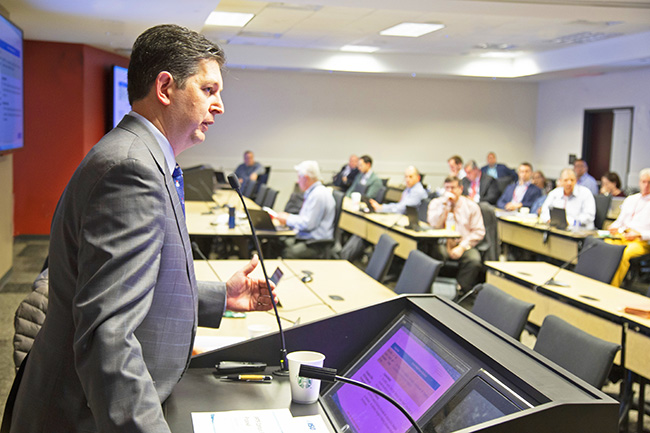 It is NYISO's shared governance structure that promotes innovation and best practices by requiring that all the interested parties discuss and debate their diverse viewpoints regarding changes and improvements to NYISO's wholesale markets. Under this model, 58% of voting stakeholders must approve voting items before a committee before moving forward, a practice that requires consensus among entities with various interests.
NYISO's independence from any single leg of that stool allows this cooperation to go forward.
"It's better to craft solutions to market issues through a consensus than through the imposition of regulatory mandates," said Jane Quin, director of the energy markets policy group at Con Edison and a frequent market participant in NYISO decision-making committees.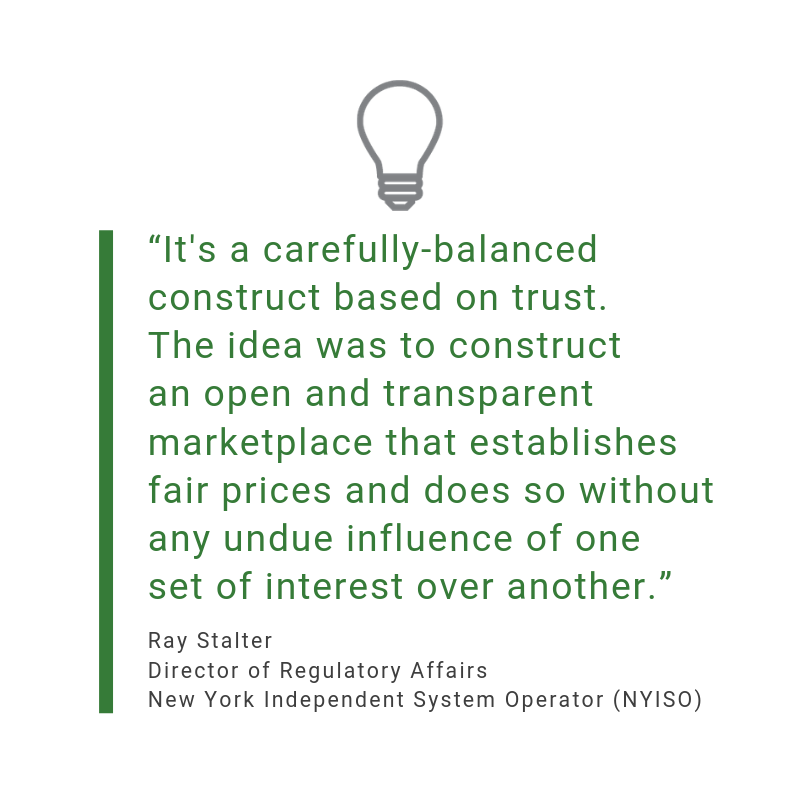 ​​​​​​​​​​​​​​​​​​​NYISO was created three decades after the formation of its predecessor, the New York Power Pool. The power pool was created by utilities seeking a grid operator that could manage the transmission of power around New York while balancing the needs of different regional utilities. As the state grew, power sources grew more diverse and the grid became more complex, it was clear that New York needed a more robust and involved grid operator. At the same time, consumers demanded the ability to shop for their own power providers and have power transmitted to them over an open access transmission grid. The NYISO grew out of that need and moved forward as a result of changes to state and federal energy policy. The need for independence was recognized by these governments along the way.
Today, the NYISO's robust markets provide power for consumers, create certainty that enough electricity is available on high-demand days and otherwise keep the grid resilient and efficient. We function well in meeting the needs of stakeholders because we are empowered to do so, independently.
For more information about the NYISO, read about who we are.