At the NYISO, "Independent" is (Literally) our Middle Name
August 16, 2023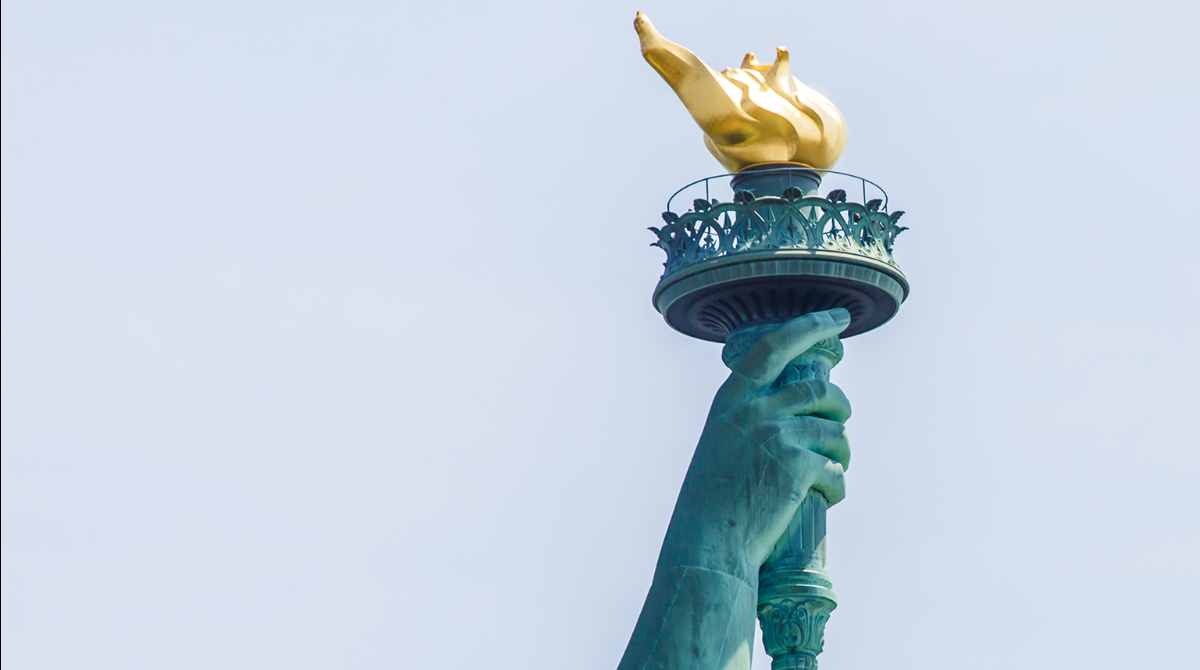 When the NYISO was first created more than twenty years ago to run the power grid and wholesale electric markets for New York, it was structured as an independent entity serving under a transparent, shared governance platform approved and overseen by the Federal Energy Regulatory Commission (FERC). An independent approach, it was believed, would best serve the interests of consumers and system reliability while also preventing any one entity or industry from unduly influencing operation of the system or market outcomes.
Over the course of more than twenty years, the independence of the NYISO has proven to be the core element of success. Through a transparent governance process, transmission owners, generators, public authorities and municipal utilities, regulators, and large and small consumers, as well as environmental and consumer advocates, collaborate on important decisions impacting the future grid.
The NYISO works best because of its independence and requirement for transparency. The NYISO is a registered 501(c)3 not-for-profit corporation, and our employees are prohibited from having financial interests in any company participating in the New York wholesale competitive electric markets.
The NYISO is also regulated by the FERC and the New York State Public Service Commission, with oversight by various entities responsible for establishing and implementing statewide, regional, and national reliability standards.
Governance Process
The NYISO and its stakeholders use a shared governance process to establish wholesale electricity market rules and processes associated with grid planning and operations. This transparent and inclusive process ensures that individual interests cannot unduly influence grid reliability or market outcomes.
Working with the New York State Reliability Council (NYSRC), the Northeast Power Coordinating Council (NPCC), and the North American Electric Reliability Corporation (NERC), the NYISO adheres to the nation's strictest set of reliability standards, which include nearly 1,000 requirements designed to promote reliability for New York consumers. Primarily regulated by FERC; the governance, structure, and mission of the NYISO comply with FERC regulations.
Under the NYISO governance model, a supermajority of stakeholders must approve voting items before a committee before moving forward, a practice that requires consensus among entities with various interests. The allocation of votes ensures that no one sector can dominate the decision-making process.
Representatives have voting power in exercising responsibilities that include:
Developing and adopting procedures for operation of the bulk power system
Designing and planning the market design and NYISO systems
Preparing the NYISO's annual budget
As part of the NYISO's shared governance structure, stakeholders play a vital role in developing the NYISO's budget. Through this process, the Budget and Priorities Working Group (BPWG) provides guidance to the NYISO on project identification, prioritization, and evaluation.
The NYISO Market Monitor – Protecting Consumers
The NYISO's Market Monitoring Unit (MMU) is responsible for ensuring that the markets administered by the ISO function efficiently and appropriately, protecting consumers by identifying and reporting market violations, market design flaws, and market power abuses. While these events are rare, the NYISO Market Monitoring Plan grants the NYISO Market Monitoring Unit the authority to investigate market events, conduct, and/or performance. And NYISO market participants may request the NYISO MMU to investigate a specifically identified market issue.
Our Mission, Vision, and Core Values

​​​​​The core values of the NYISO provide guiding principles for our organization as we work together to fulfill our mission and vision.
Our People. Working, learning, and growing together, respecting, and embracing our differences.
Customer Focus. Valuing our stakeholders' perspective.
Integrity. Commitment to honest, ethical, and transparent actions.
Innovation. Creating sound solutions in an environment of constant change.
Excellence. Accountability for excellence in all that we do.
This focus on our people and the development of a "learning culture" celebrates our diversity, strengthens employee engagement, and fosters collaboration.
Authoritative Source
​A pillar of the NYISO's focus is to serve as an independent source of fact-based information on the evolving electric system. We continue to implement new strategies to deliver critical information on the grid of the future to policymakers and the public.
Our commitment to provide comprehensive analysis and information that can be relied upon is demonstrated through focused communication channels. Through reports such as our annual Gold Book and (award-winning) Power Trends reports we provide fact-based information and research for elected officials, opinion leaders, industry experts, and the media.

"The NYISO was the first grid operator to take this long-term comprehensive look at the ways climate change and clean energy policies combined may impact the grid over the next 20 years."
- Karen Wayland, CEO GridWise Alliance
For more information about the NYISO, read about who we are.
​​​​​​​​