Educate, Relate, Communicate: The Critical Role of NYISO's External Affairs Department
February 3, 2022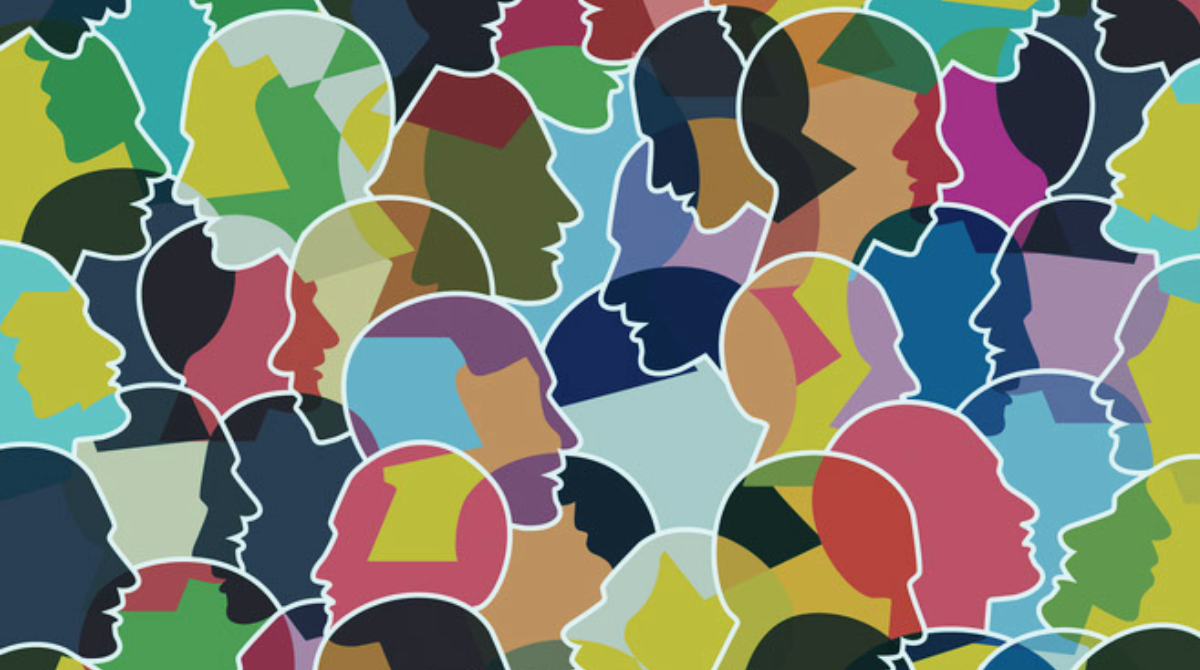 As the energy grid is changing, so too is how we talk about it.
We are in the midst of a fundamental and dramatic change in how New York gets its power. Some observers call it an almost complete redesign. We are moving away from fossil fuels and toward renewable resources; away from large, centralized generators and toward smaller and more numerous power producers. As we make that shift, the discussion of how and why these changes are happening is more important than ever.
This is the role of the NYISO External Affairs department. It's our job to explain the NYISO's critical role in maintaining the reliability of the electric system; minimizing costs to consumers through market competition while greening the grid.
The work the NYISO does operating the transmission system and New York's competitive electric markets is complex. The members of External Affairs help explain that work to energy industry stakeholders, policymakers, environmentalists, environmental justice groups, consumer advocates, and the general public.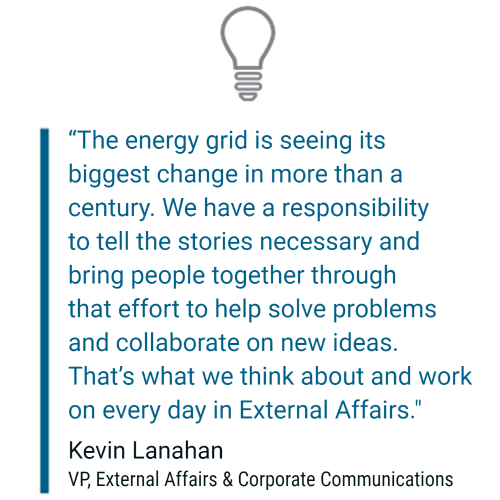 "The energy grid is seeing its biggest change in more than a century. We have a responsibility to tell the stories necessary and bring people together through that effort to help solve problems and collaborate on new ideas," said Kevin Lanahan, Vice President of External Affairs and Corporate Communications. "That's what we think about and work on every day in External Affairs."
There was a time when the energy business might have attracted little attention from the general public, so long as the lights stayed on. Today, the grid is front-page news as climate change and decarbonization become global issues and states like New York adopt strict renewable energy mandates.
"As the grid changes and becomes more sophisticated, so too have the skills and the work we perform in External Affairs," Lanahan said. And as evidenced by the NYISO's recent presence in major news stories by the New York Times, Wall Street Journal, CNN, Bloomberg News, and other major media, we're regarded for our expertise and innovative ideas, operating at the center of the important issues.
So how do we tell that story? In External Affairs, it's through a dedicated, creative and disciplined team that represents the organization to a variety of constituents and audiences:
External Affairs fulfills a vital role in supporting the work of the NYISO by serving as the authoritative source of information on New York's grid of the future for the many outside entities that together make the energy grid function. As we move forward to deliver a cleaner grid, this work has never been more important.
---
Interested in working for this powerful team? Positions in External Affairs and many other areas in NYISO are currently available here.