Impacts of National & Global Conditions on Electricity Prices
September 13, 2022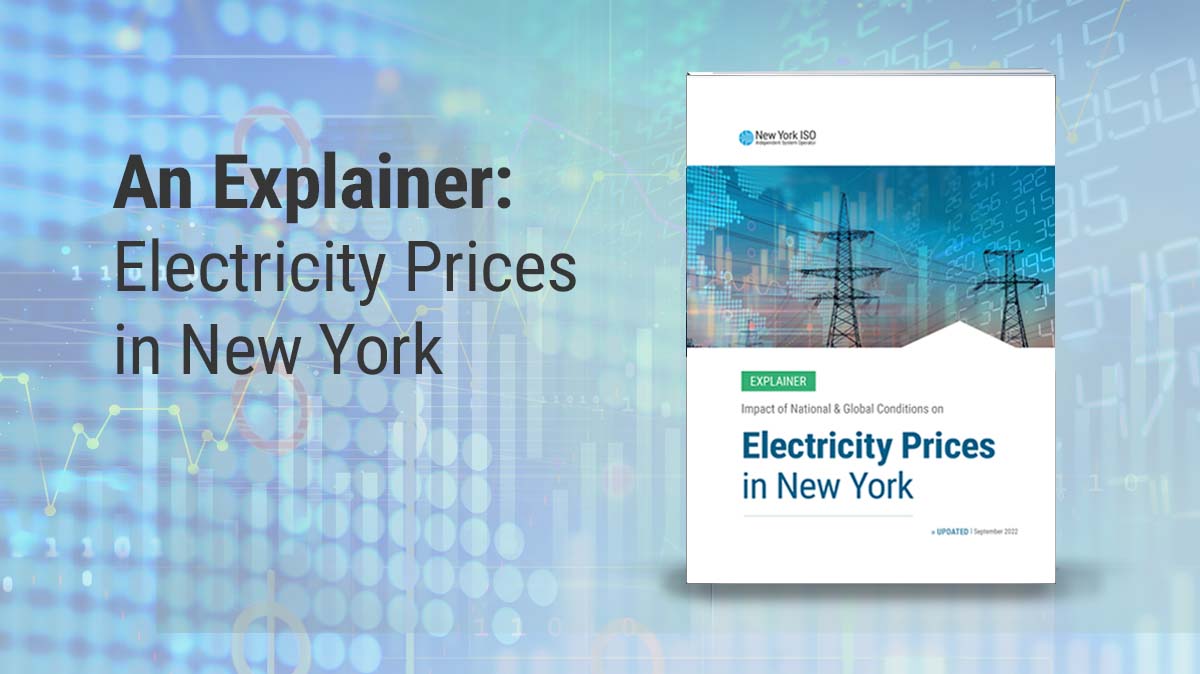 (Updated September 13, 2022) - Fuel costs have risen dramatically in the past year due to economic factors rooted in the pandemic and amplified by the Russian invasion of Ukraine. Spiking global demand, lagging supply, and global instability caused by war, have combined to bring fossil fuel prices to historically high levels.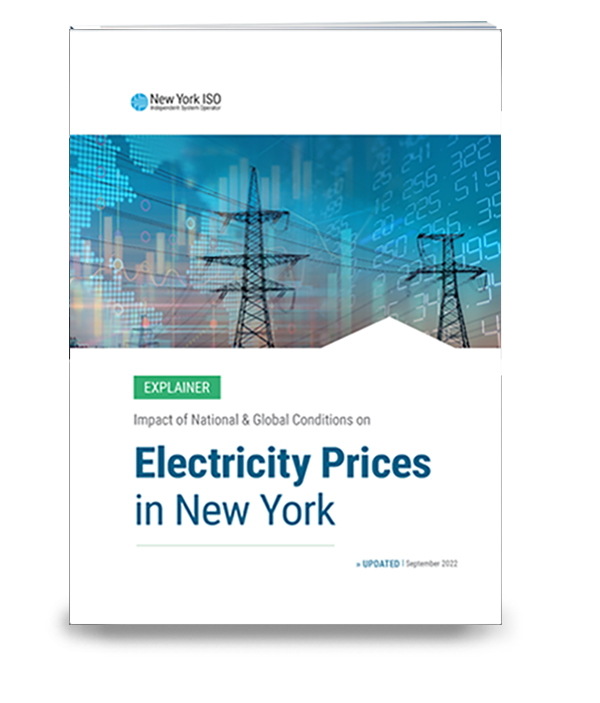 An updated white paper by the NYISO, Impact of National & Global Conditions on Electricity Prices in New York: An Explainer, explores the various factors and cost drivers behind recent and projected increases in electricity costs. The report also discusses how wholesale competitive electric markets benefit consumers by continually searching for the lowest cost solutions available.
The NYISO report sources and summarizes material from The White House, the Energy Information Administration, the New York State Public Service Commission, the U.S. Department of Labor as well as Power Trends, our annual state of the grid report. The white paper is intended to help serve and educate consumers, the media and market participants, and will be updated as conditions and data change.
For more on how global economic factors are having the biggest influence on the cost of energy in New York, see the updated white paper.
---
View the updated white paper.
View the press release.
Listen to our recent podcast with U.S. Energy Information Administration experts.