NY Poised to Make Largest Grid Investment in 30 Years
June 12, 2019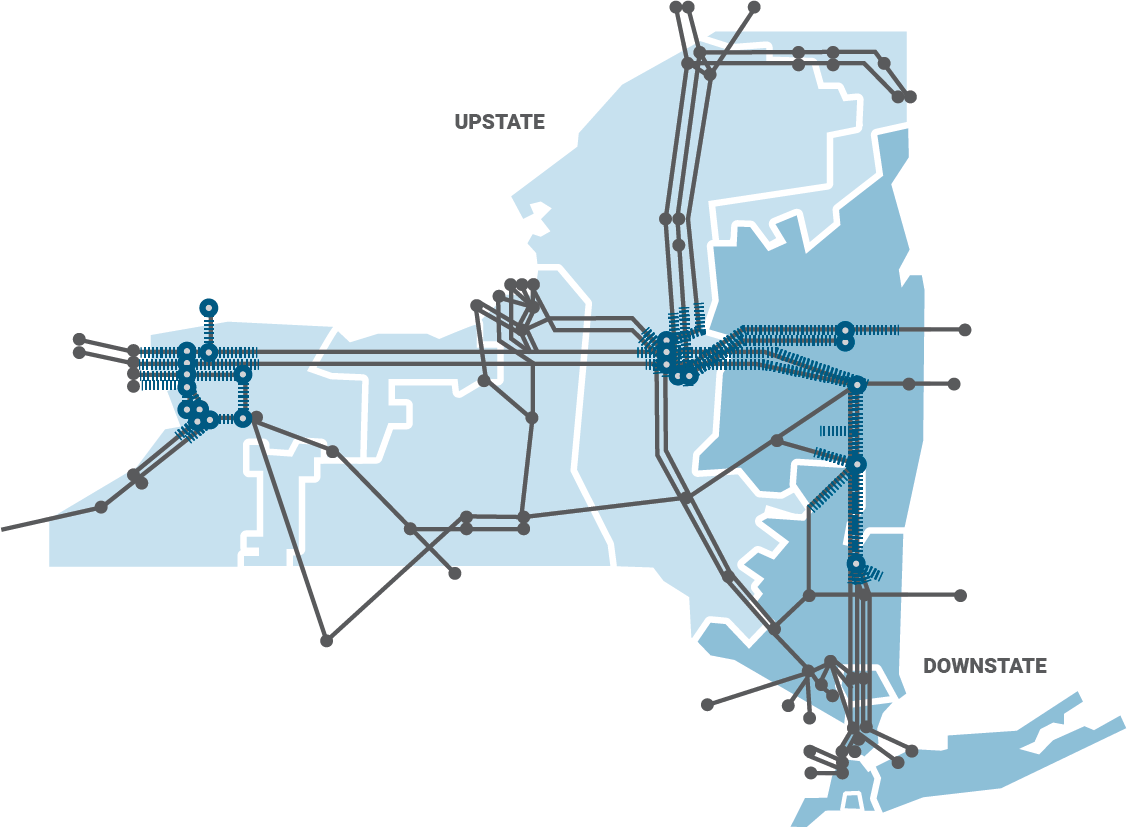 As power generation technology continues to expand and mature, the grid has gotten more and more complex. Not only is there more generation out there, with a net increase of nearly 4,000 megawatts in the past 20 years, but the sources of generation are changing.
Along with traditional large-scale sources of power, there is solar power, energy storage and devices that generate power closer to the consumers, known as Distributed Energy Resources (DERs).
We are continuing to meet the changing needs of the electric grid, by beginning to replace aging infrastructure. More than 80% of the grid was built before 1980. We continually plan for the future needs of the grid, and today we are engaged with developers and state regulators to make some of the most dramatic changes to transmission in the organization's history.
When we talk about the grid, one of the most important issues in New York is how to get power from upstate to downstate. In New York, most of the sources of clean energy generation are located upstate. But the largest demand for power is, not surprisingly, located in the downstate area of New York City and its suburbs.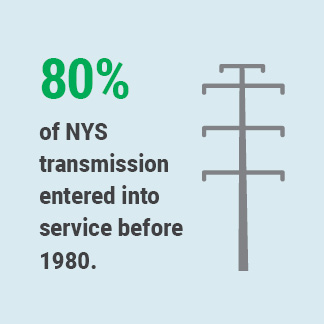 The New York State Public Service Commission (PSC) has identified the need to relieve congestion on transmission lines going from central New York through the Capital Region to the Hudson Valley. As a result of this need, developers submitted 16 proposals to improve transmission, from which we recently recommended two. The state will select the final projects through a siting process.
For a segment from central to eastern New York, our Board of Directors recommended a proposal from the North American Transmission and the New York Power Authority (NYPA). The two organizations are partnering to build a double-circuit 345 kV line of 86 miles.
The board also approved a proposal from National Grid and New York Transco to increase transfer capability from the Albany region through the Hudson Valley region. National Grid and the New York Transco will build a new double-circuit 345 kilovolt/114 kV line from the existing Knickerbocker to Pleasant Valley substations, retiring a lower-power existing line and also upgrading one substation.
These projects will add significant power transfer capability while lowering production costs, reducing emissions and making the grid more resilient and flexible. Both projects are expected to enter service by late 2023.
When completed, these projects will add the largest amount of free-flowing capacity on the New York power system in more than 30 years, bringing 1,000 MW of new transfer capability to this bottlenecked area. This will allow for the better delivery of upstate solar, wind and hydropower to downstate consumers.
In the meantime, other proposed enhancements to the transmission system are under way.
This year, we also continue to work with New York State on efforts to promote offshore wind. In 2017, the NYISO found that it was feasible to accommodate the injection of up to 2,400 MW of offshore wind without overloading transmission lines. A closer examination of specific proposals to interconnect projects will be required to identify underlying planning and operational issues.
An additional grid improvement can be found in western New York. In 2017, we approved a proposal from NextEra Energy Transmission New York to maximize the flow of energy from renewable energy in this region. These new upgrades, including two new substations, a 20-mile 345 kV line connected the two, and new technology to control power flows will improve the state's ability to make use of clean energy from the Robert Moses Niagara Hydroelectric Power Station, as well as clean energy imports from Ontario.
These new projects show how the grid is constantly changing to meet the needs of consumers. The NYISO and its wholesale markets are the force behind those changes.
Visit the Power Trends 2019: Reliability and a Greener Grid web page for more information on the state of the grid.