PODCAST Ep. 7: Clarkson President Anthony Collins on Promoting a Culture of Innovation
March 5, 2020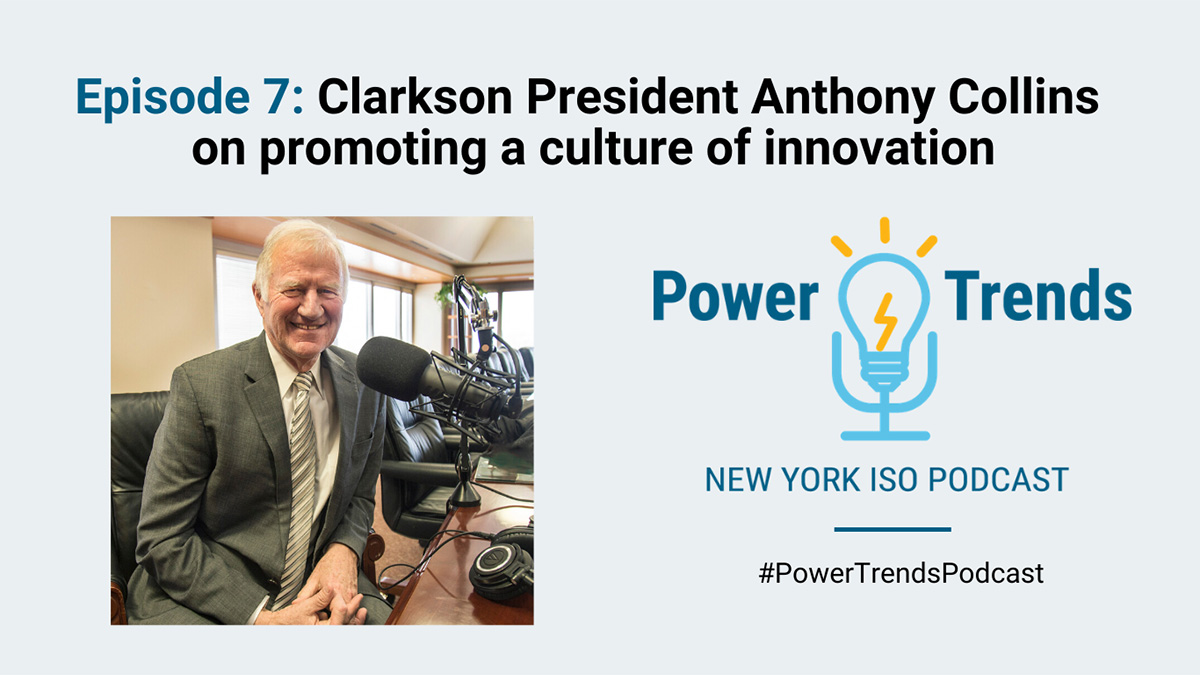 Dr. Anthony Collins, President of Clarkson University since 2003, believes in the importance of finding new ways to promote a culture of innovation in one of the nation's top technical colleges. It's a culture engrained in our mission here at the NYISO as we transition to the grid of the future.
Why does that matter so much today? We are in the midst of some of the biggest changes to the energy grid that we've seen in a century, as we move from traditional forms of generation to resources more reliant on solar and wind which literally change with the weather. As we prepare to make changes to our energy markets to support these new technologies, we need staff with both strong technical knowledge and the ability to think creatively. Clarkson University, which has prepared many of our talented staff in the past (including our President and CEO Rich Dewey), is creating the types of graduates we are looking for.
Dr. Collins recently spoke to NYISO Vice President of External Affairs and Corporate Communications Kevin Lanahan for our Power Trends Podcast. Hear the steps Clarkson University has taken to prepare its students for the jobs of tomorrow, from creating an "Innovation Hub" in the center of campus to investing in businesses owned by students.
Listen to the podcast: