PODCAST Ep. 1: Climate Leadership & New York Policy
July 23, 2019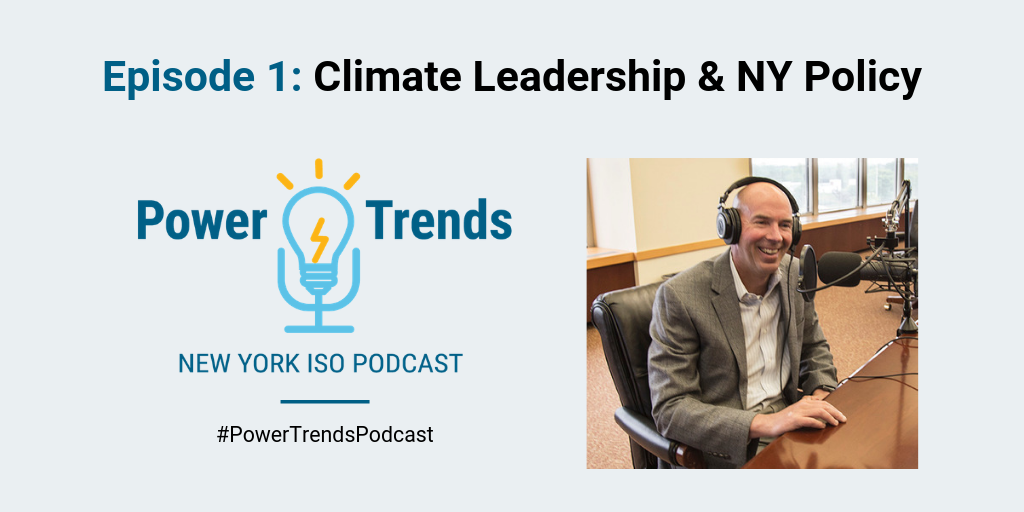 Our new President and CEO, Rich Dewey, launched the inaugural New York ISO Power Trends podcast with a discussion on the tremendous changes facing the energy industry and how the NYISO is prepared to meet these new objectives through our wholesale energy markets.
The Power Trends podcast will be a continuing series of online conversations with NYISO leaders and staff about issues related to the power industry. In this first edition, Dewey spoke of his long career at the NYISO and the changes and challenges facing the energy grid today.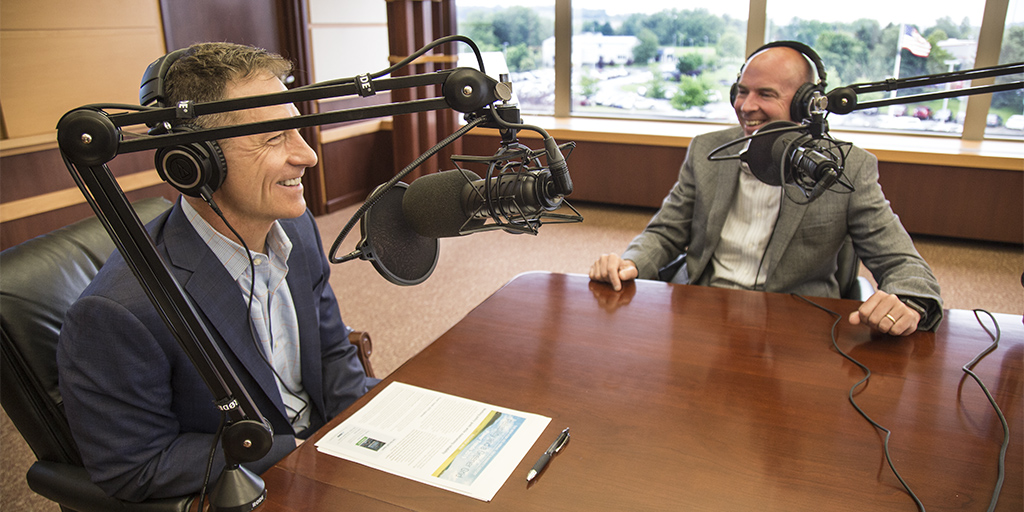 PHOTO: Kevin Lanahan (left) and Rich Dewey (right)
"I think this is one of the most exciting times, both in our industry and for our company," Dewey said during his interview with NYISO Vice President Kevin Lanahan. "We've got a vexing problem of climate change. We think our markets are very well positioned to really respond to a new set of objectives."
During his conversation, Dewey discussed the state's interest in promoting aggressive clean energy goals. The NYISO is currently discussing adding a "social cost" of carbon into the wholesale price of energy. By instituting this carbon price into our markets, we will be sending a signal to existing generators and developers of new generation that would reward cleaner generation and help to meet public policy goals.
"I think that balance is achievable," he said. "I think the markets can do that."
Listen to the podcast:
Visit the Power Trends web page for more information on the state of the grid.