PODCAST Ep. 3: Energy Economist Dr. Susan Tierney on Benefits of Carbon Pricing
October 16, 2019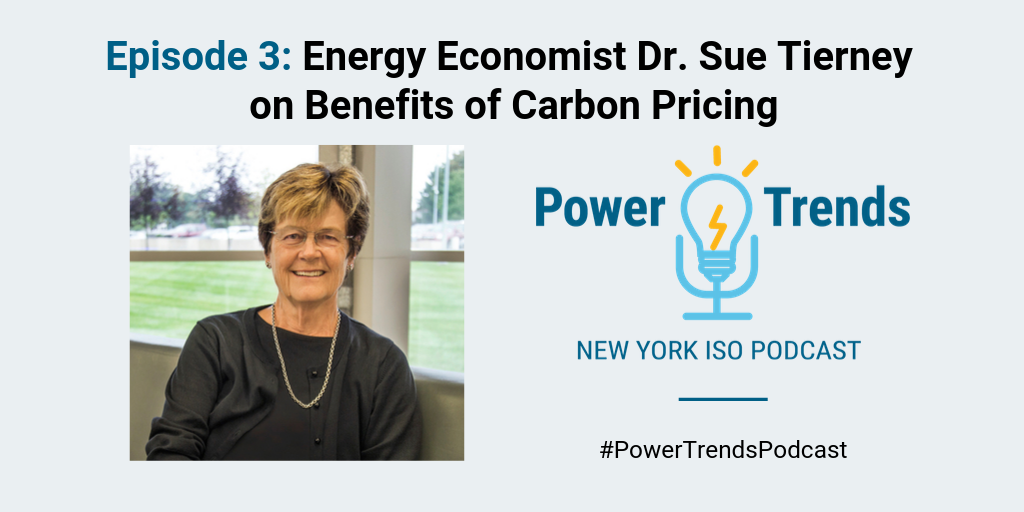 Dr. Susan Tierney, renowned energy expert with the Analysis Group and former head of policy at the U.S. Department of Energy, recently completed a study with Paul Hibbard of our proposal to add a "social cost" of carbon dioxide emissions to New York's wholesale energy markets.
In this interview with Kevin Lanahan, Vice President of External Affairs and Corporate Communications at the NYISO, Tierney explains how carbon pricing would make cleaner energy more profitable, and carbon-emitting energy more expensive by incorporating the cost of carbon emissions. It would also help New York achieve its clean energy goals faster and more cost-effectively.
Tierney later concludes that since New York is the world's 11th-largest economy, "people will be watching. Not only from the other states and the other markets but around the world for an example of a workable solution."
Questions answered by Tierney in this podcast include:
How does carbon pricing work?
How will it bring us to New York State's clean energy goals faster?
How does carbon pricing promote innovation?
Listen to the podcast:
Learn more: