Podcast Ep. 17: Summer Reliability Retrospective & Modeling for Climate Change
October 26, 2021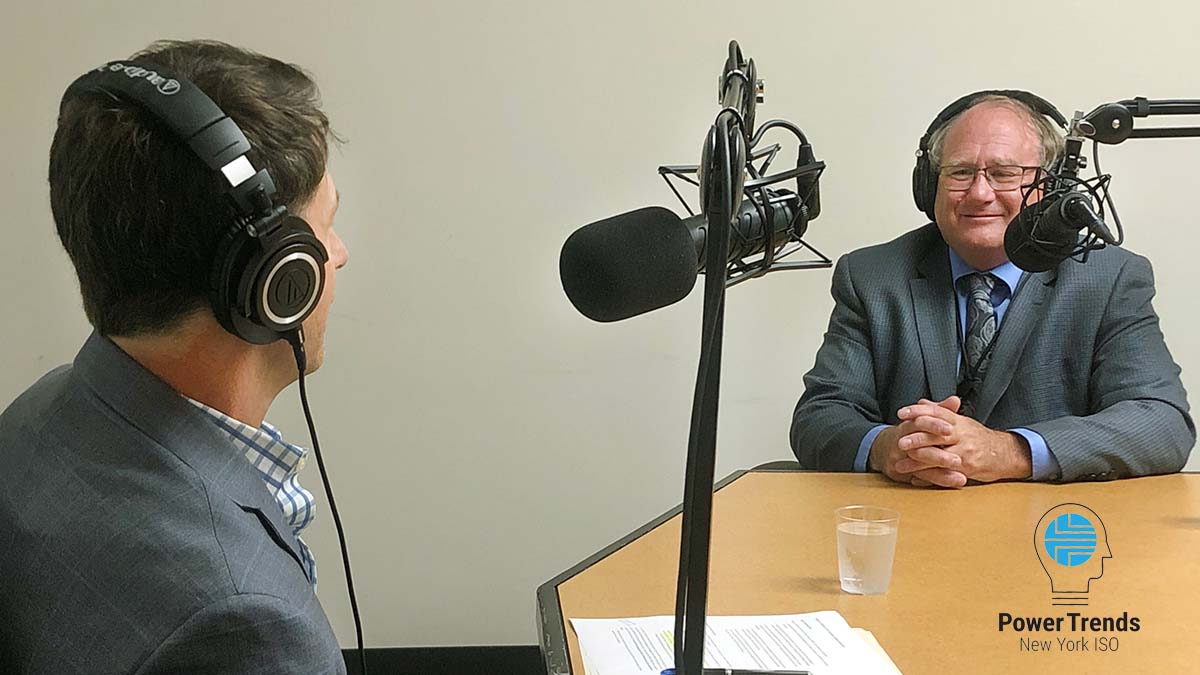 When Wes Yeomans speaks, people in the energy industry listen. The Vice President of Operations, Wes has three decades of energy industry experience, including more than 10 years at the NYISO.
In this podcast, he tells Kevin Lanahan, Vice President of External Affairs and Corporate Communications, about how we performed in managing the electric grid last summer, our preparations for the winter ahead, and how we're planning for a zero-emissions grid of the future.
This summer saw extreme weather around the nation, with monster fires on the West Coast and unprecedented heat in the Pacific Northwest. Here in New York, tropical storms included one that brought tragic flooding to New York City; but thankfully did not involve significant difficulties in grid operations.
Extreme weather from climate change is an increasing factor in grid operations, combined with the state's Climate Leadership and Community Protection Act, which calls for significant growth of solar and wind. This includes significant offshore wind development taking shape, and the recent announcement by Governor Hochul to expand the NY Sun program to 10 gigawatts of distributed solar resources by 2030. These distributed resources displace the amount of energy that must be supplied by the transmission system that the NYISO operates. As energy production from renewable resources is dependent on weather, our grid operators must be able to predict the output of these resources in order to maintain reliability on the transmission system, he said.
"We can be off 10% today," he said, noting that solar and wind still make up a relatively small amount of grid supply. "If we're off 10% three years from now, that could be a couple of thousands of megawatts. So we have to be very good, and be prepared."
Another significant change Wes discusses is the rise in electric vehicles, and trends to move away from oil and natural gas to electric heat in buildings, especially downstate. The combined effects of theseis change, Wes said, is the likelihood that New York will change from a state that experiences its peak power demand in the summer (primarily a result of air conditioning use) to one which sees peak demand occurring in the winter.
Listen to the full podcast here.