PODCAST Ep. 6: 'State of the Grid,' Episode 6 Outlines NYISO Initiatives to Meet Climate & Policy Goals
February 5, 2020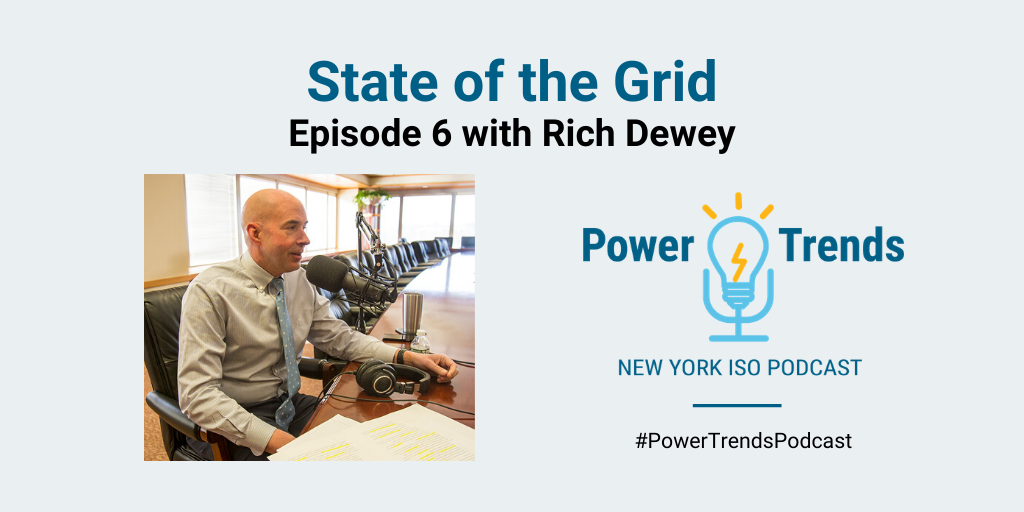 In 2020, the pace of change on the power grid is being driven by aggressive legislation and the ways in which clean energy resources are being economically reevaluated.
In the past, reliability at the lowest-cost solution for ratepayers was paramount, but the urgency of climate change has shifted policies, priorities, and resources. How the transition plays out will be shaped by innovation and economic drivers. In Episode 6 of the Power Trends Podcast, NYISO President & CEO Rich Dewey shares his vision for addressing this radical evolution.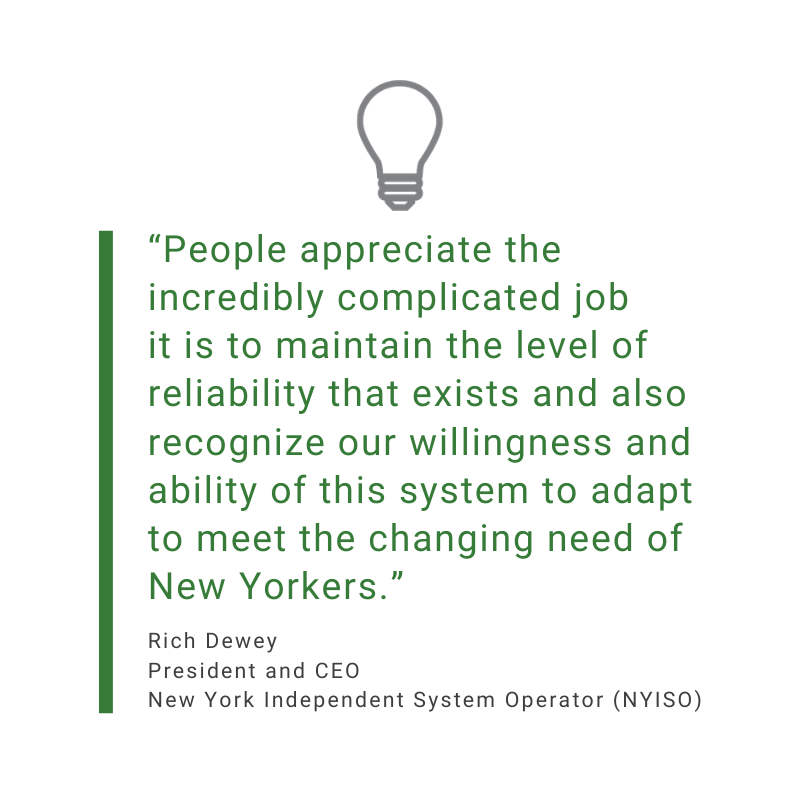 Dewey explains how our 20-year history of navigating changes in markets and policy have benefited significantly from our shared governance structure which brings diverse perspectives and interests to the table to drive innovation. Through this process, stakeholders collaborate with the NYISO to address complex problems by reconciling conflicting points of view in a manner that effectively drives consensus in the end.
With the impending influx of renewables, and their inherent intermittency, the NYISO is pursuing a variety of solutions with its stakeholders. Our grid in transition initiatives include:
Our carbon pricing proposal, which continues to build support
Rules for participation of aggregations of Distributed Energy Resources (DERs) including solar and storage, and Energy Storage Resources (ESR) in markets, both of which were recently accepted by FERC (subject to further compliance filings)
A variety of market structures to address the intermittency of renewables and with products that promote quick start pricing to reliability response and a more flexible and resilient grid
Listen to the podcast:
Learn more:
Visit the carbon pricing web page for more information.