Remembering Brad Jones
November 10, 2023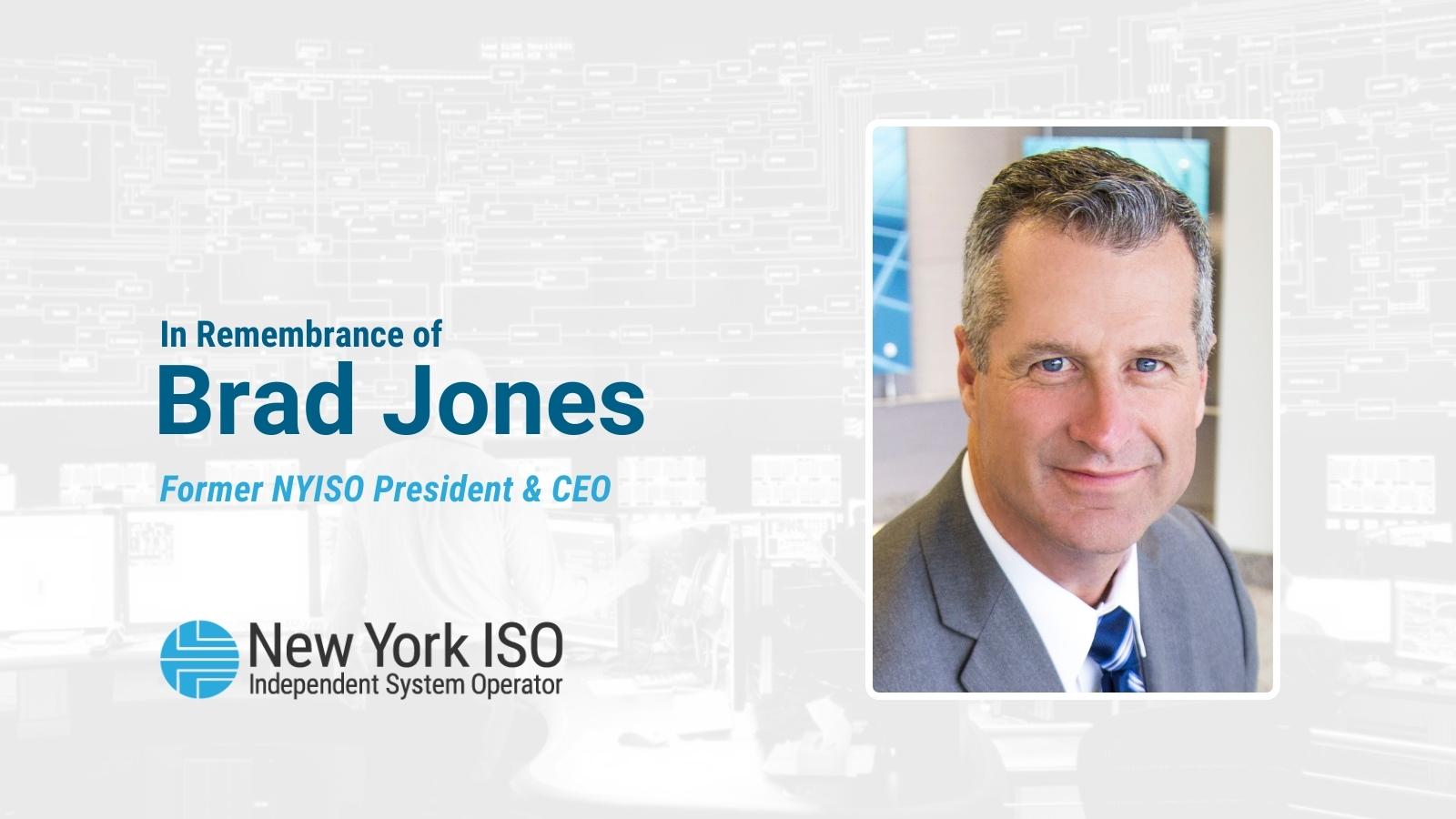 Brad Jones, former NYISO President and CEO, passed away on Wednesday, November 8.
Brad was selected to serve as NYISO's President and CEO in October of 2015. Upon arriving in East Greenbush, NY, he immediately made it clear that his door was open to every employee, regardless of title or role. His dedication to the mission of the NYISO was surpassed only by his commitment to champion the people who power New York. After a hard week of work to make the NYISO the best it could be, Brad could often be found volunteering in the Capital District community he adopted as his home away from home. Throughout his time leading the NYISO, he went out of his way to mentor others, with an abundance of enthusiasm and optimism. He also was a man of deep faith.

On behalf of our entire organization, we offer our heartfelt condolences to his family during this difficult time.

"Brad Jones made a positive impression on everyone who had the pleasure of meeting him. Whether it was his unbounded energy, genuine care and concern for every person, or passion for life, you always knew where he stood. He will be missed by all of us."
- Rich Dewey, President and CEO, New York Independent System Operator.
A scholarship has been established to honor Brad's legacy. The Brad Jones Engineering Scholarship awards Texas Tech University junior-level engineering students with scholarships to be used for senior education expenses. Make an online contribution to the Brad Jones Engineering Scholarship.
To mail a contribution, please send checks to:
Texas Tech Foundation
Attn: Brad Jones Engineering Scholarship
Box 45025
Lubbock, TX 79409