Solar, Wind, and Energy Storage: The Ups and Downs of Clean Energy on the Grid
October 15, 2020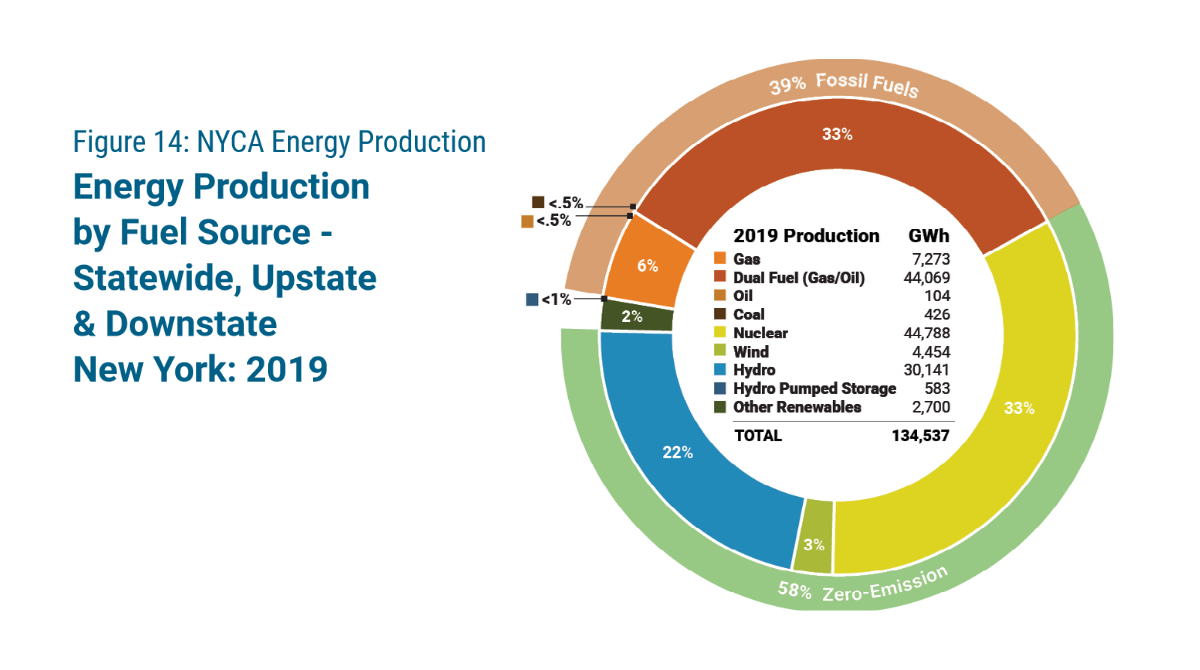 One of the challenges of New York's growing use of clean energy resources is the intermittent nature of solar and wind power.
Most energy based on the sun comes from what we call "behind-the-meter" (BTM) resources. BTM resources supply electric energy to an end-user on site. However, these resources still impact the grid, because the more BTM solar energy used, the less energy consumers need to take from the grid. That means we, as managers of the grid, have to account for BTM solar when determining how much energy the grid needs to supply.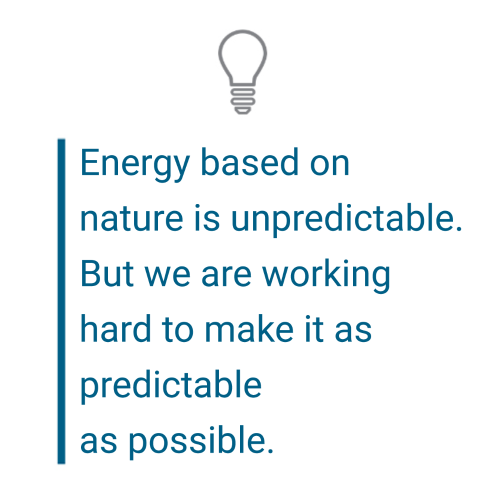 To do this, we've partnered with New York State Mesonet and other atmospheric properties. This data helps our control room operators factor in the amount of power coming from these photovoltaic cells, and thus how much less power will be needed from grid-based energy sources.
​​​​​​​Of course, as the chart below shows, solar power can be counted on for just part of the day: the most around noon on a sunny day, getting less and less as the day goes on. But while the sun shines brightest at noon, power demand on peak days (for instance, during heat waves in summer or a cold snap in winter) is often in the late afternoon and evening.​​​​​​​
Wind energy is also, of course, dependent on nature. On January 11 of this year, NYISO experienced a record-setting level of wind energy production, providing about 11% of the state's energy needs. Yet in 2019, there were 64 instances when wind resources supplied less than 100 megawatts (MW) to the grid for more than 8 hours.​​​​​​​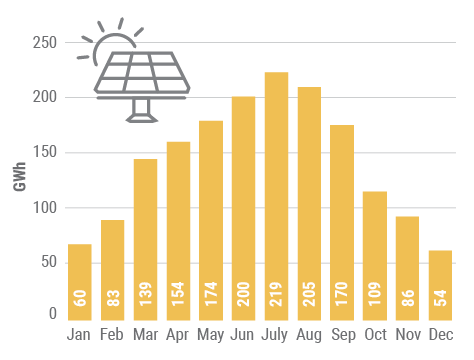 While New York is poised to significantly increase its wind resources, especially through proposed offshore wind projects, we will continue to need more fast-ramping resources and energy storage technology to get us through periods when the wind isn't blowing or the sun isn't shining.
One way we can offset the intermittent nature of solar and wind is by growing the number of energy storage resources (ESRs). As you can see by the above chart, we expect these resources to grow to more than 5,000 MW by 2040. However, ESRs increase net annual electricity consumption due to energy losses that arise from charging and discharging cycles.​​​​​​​
​​​​​​​​​​​​​​We've announced industry-leading rules for energy storage. This development makes the NYISO the first ISO/RTO to allow full participation of these resources and helps position the state to meet the aggressive mandates in the Climate Leadership and Community Protection Act.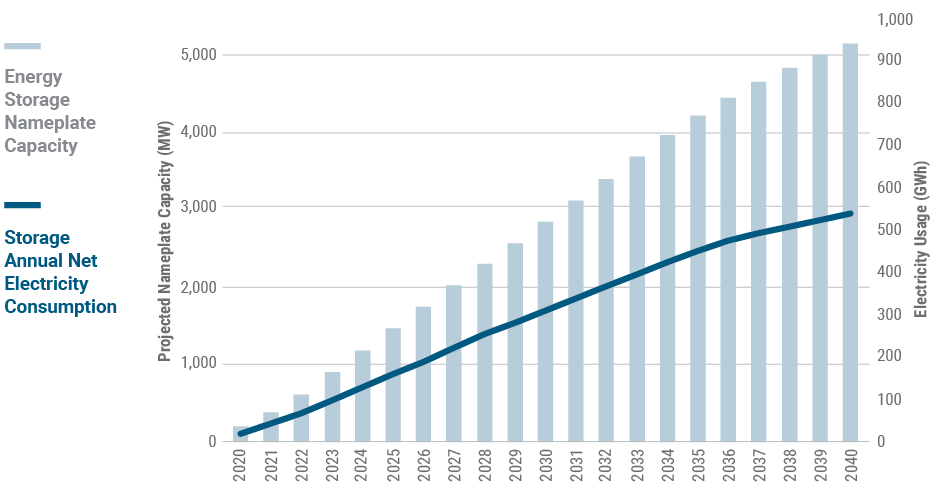 To keep the grid balanced and reliable, New York's bulk power system will need a full portfolio of resources that can be dispatched in response to any change in real-time operating conditions.
To learn more about this and other topics, visit Power Trends 2020.