VIDEO: Carbon Pricing's Role in New York's Climate Goals
October 27, 2020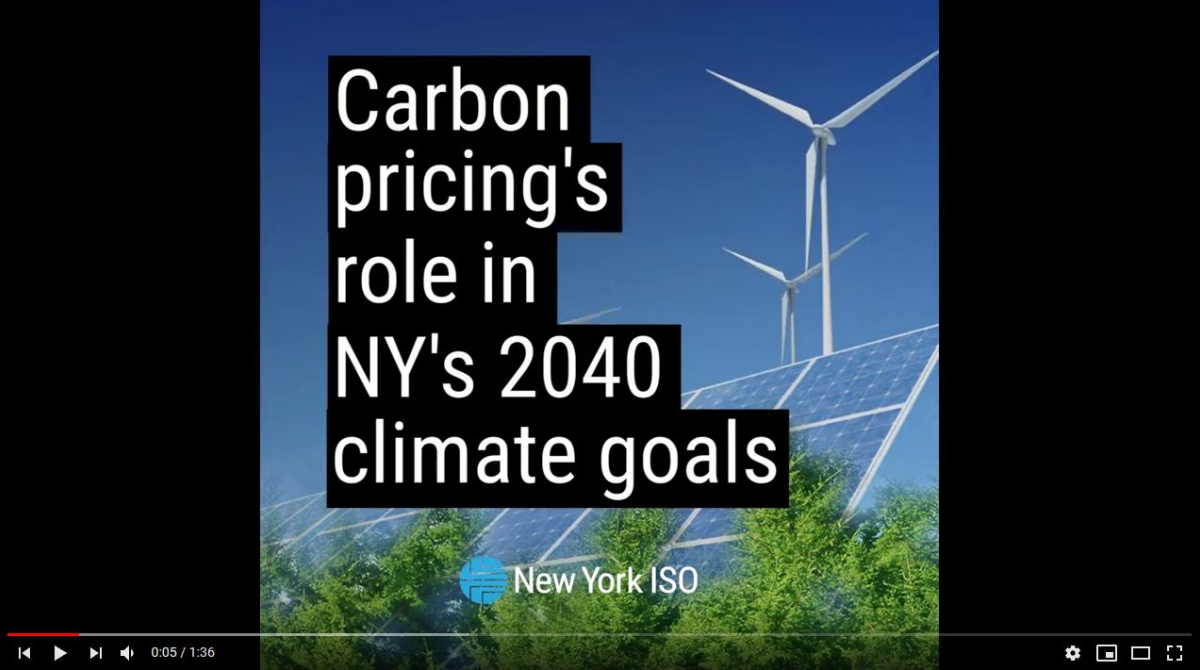 COVID-19 has had an impact worldwide, affecting human health and straining government budgets. There has been concern that this could impact the state's ability to achieve a zero-emission electric grid by 2040.
​​​​​​​We believe our plan for carbon pricing can help. Under our proposal, generators pay a cost per ton of carbon dioxide emissions and the power of wholesale electric markets helps to achieve the state's clean energy goals and improve the air quality of environmental justice communities.
For more information about how carbon pricing uses the power of competition to drive clean energy investment, and how it could serve as a national model for improving energy production as well as the health of those most susceptible to harm from fuel pollutants, watch this video.
For more, visit www.nyiso.com/carbonpricing.