VIDEO: Episode 4 - Preparing for Climate Change
July 12, 2022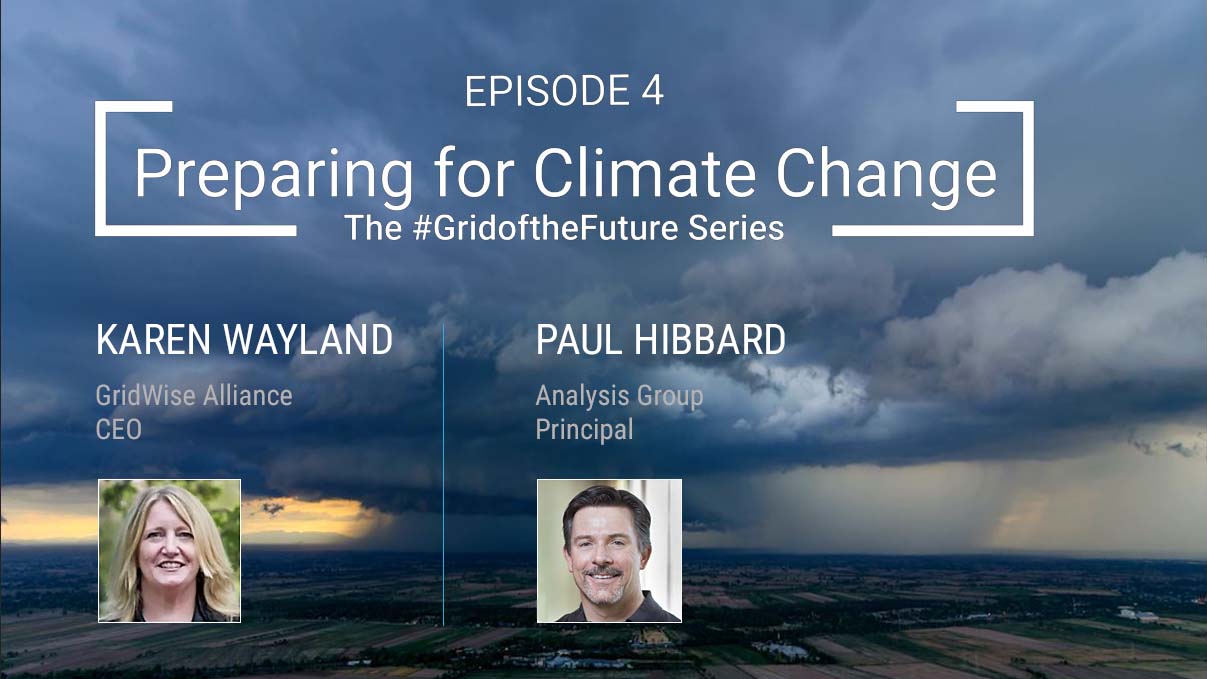 New York State's nation-leading grid decarbonization requirements have set the stage for 70% renewable energy by 2030 and a zero-emissions electric grid by 2040.
At the same time, we currently face unprecedented impacts from climate change, creating issues of electric system resilience and future reliability. Meeting these challenges requires engineering innovation, investment in infrastructure, and new technology research and development to maintain the reliability we have come to rely on for our livelihood and our economic strength.
That is why we, at the New York ISO were the first to launch our multi-phased, landmark Climate Impact Study which is the focus of Episode 4 of our #GridoftheFuture video series.
At a time when severe flooding, forest fires, and extreme heat and cold challenge our nation, this study offers data modeling of a zero-emissions grid by 2040, the energy sources projected to serve that load, as well as changes to demand driven by extreme weather, and the rise of electrification.
The result is a holistic view of changes to come and a data-based reference guide to designing a reliable, decarbonized future grid.
Vice President of System & Resource Planning Zach Smith explains, "Today we're used to generation that's there when you need it. In the future, the wind's not always going to blow and the sun's not always going to shine so you need what's called 'fast ramping' ability to increase output at a moment's notice."
"Better quantifying the costs and benefits of investments in grid resilience will help make the case when assessing their impact on business and society," says Karen Wayland, CEO of GridWise Alliance, an organization of diverse electricity industry stakeholders dedicated to delivering a more secure, reliable, resilient, and affordable grid that supports a decarbonized economy.
"How do we build out resilience for those extreme weather events and wildfires that we see as a growing threat?" asked Paul Hibbard of the Analysis Group, the principal author of NYISO's Climate Change Study, the first broad-reaching ISO study on the effects of climate change on the reliability of the power grid. "When you imagine a world that's fully decarbonized or an electric system that's fully decarbonized and reliant so much on intermittent resources, it's very, very difficult to operate the system reliably," he stated.
Executive Vice President, Emilie Nelson says, "There are not simple answers. But that's the role we take most seriously; seeing the technical challenge and bringing our employees and partners together to achieve the environmental objectives and work toward solutions that allow us to enjoy the reliable grid we all have come to expect."
Visit the #GridoftheFuture webpage.