VIDEO: How "Dispatchable" Solar Power Can Help Maintain Reliability on the Grid
October 19, 2021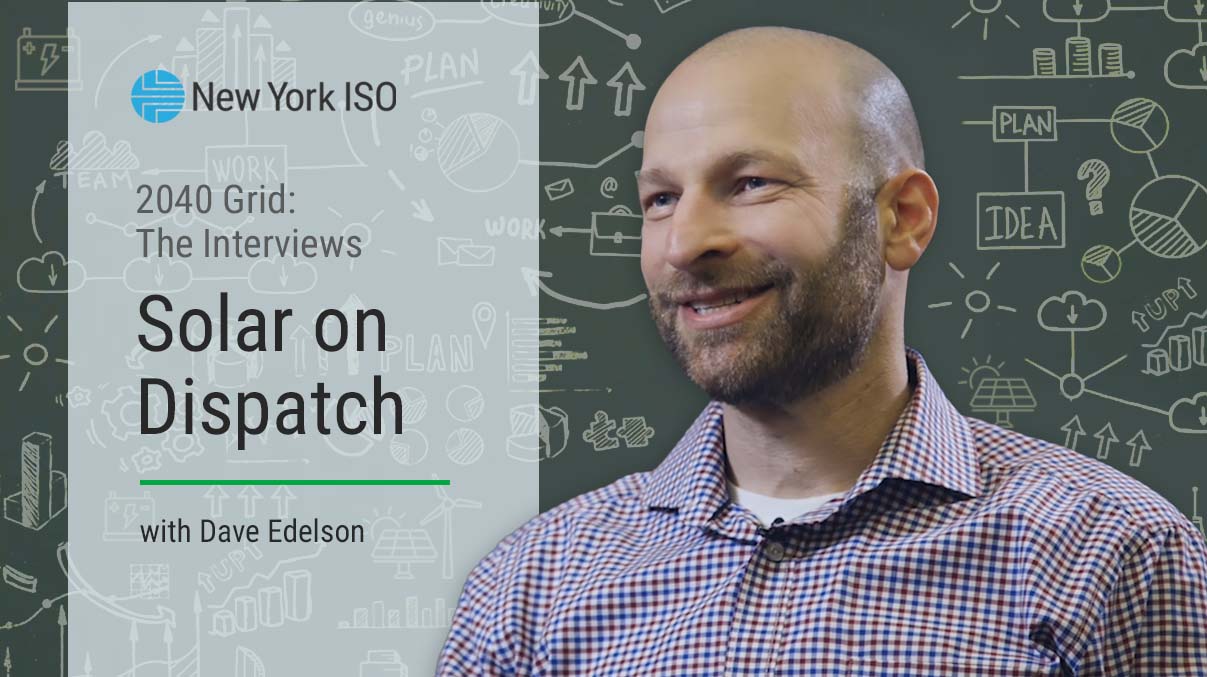 With more than 1,500 megawatts of grid-scale solar proposed for New York's energy grid, we've launched a new program that will help enhance grid reliability by increasing the flexibility and predictability of this clean energy resource.
Just like rules we put in place years ago with wind energy, Solar on Dispatch is a set of game changing market rules for the wholesale, competitive markets that enable grid operators the ability to better manage energy output from the growing fleet of solar resources. Solar energy is driven by weather conditions, which means it may not always align with the dynamic, changing needs of the system. By incorporating economic signals that reflect these conditions we can make solar resources more responsive to system conditions.
This approach supports the reliable integration of larger amounts of intermittent resources that are expected in response to New York's Climate Leadership and Community Protection Act (CLCPA) and other state clean energy policies.
To hear more about Solar on Dispatch, watch this video:
---
For more on our efforts to deliver the grid of the future, visit the 2040 Power Grid webpage.