VIDEO: People Who Power New York: Bringing the Best and Brightest Talent to the NYISO
November 6, 2020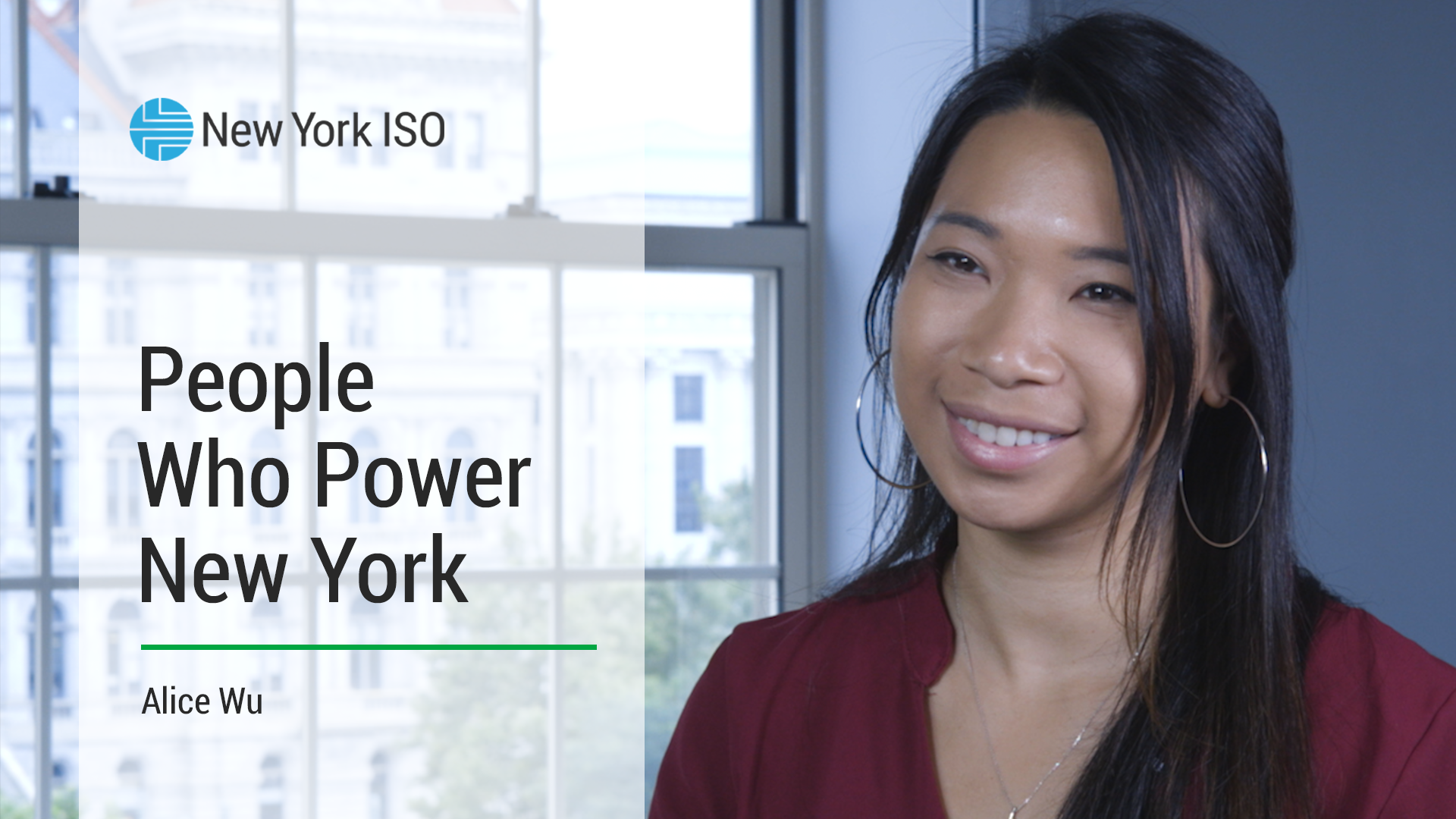 Alice Wu studied psychology in college and quickly discovered she liked learning how relationships work and what motivates people.
She joined the NYISO's Human Resources Department three years ago to focus on recruiting new talent to our staff and running our internship program.
Here, she gets to learn about all the jobs required to run the New York electric grid and its wholesale energy markets. "There are so many different skills we employ here," she says. "That's one of the best things about the NYISO, being able to talk to these smart people and learn something new every single day."
She also gets to tell people how great it is to work here, and why they should join us. "You are impacting New Yorkers every day," she says. "No matter what your role is."
Listen to Alice's story now.
Visit our careers page for more information on working at the NYISO.