How a Natural Gas Moratorium Could Cause Bumps in the Road to an Emissions-Free Grid
June 2, 2021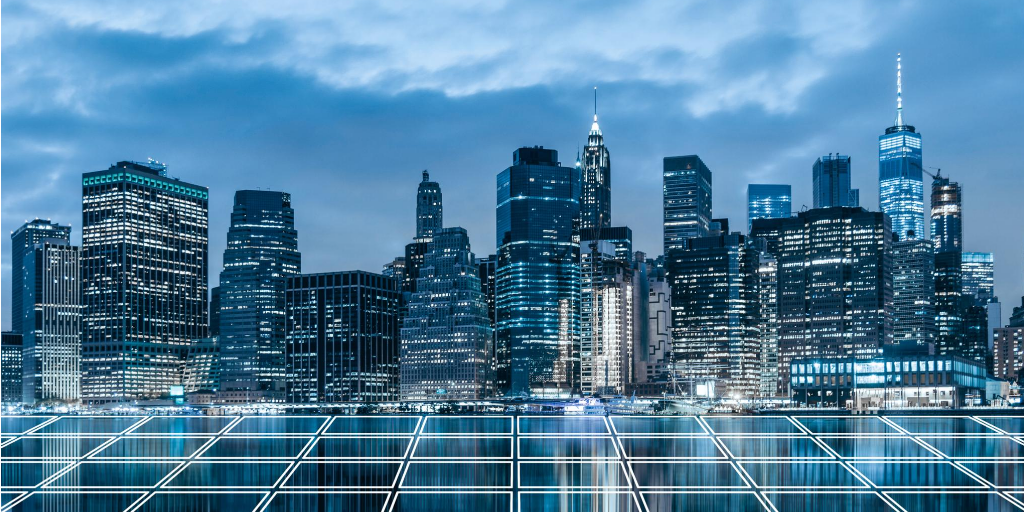 Now that New York State has set 2040 as the year to establish an emissions-free electric grid, industry and government are working together to establish a plan to achieve this monumental goal.

The Climate Action Council (CAC), made up of state agency representatives, energy industry experts, climate activists and academics, is leading the way. The CAC, and its working groups and advisory panels, began meeting in 2020 to compile specific recommendations for a scoping plan, a roadmap of sorts, on how the state will get to 2040 goals.
The NYISO was pleased to be named to the CAC's Power Generation Advisory Panel, which was charged with recommending how to achieve a clean, reliable, affordable, and equitable electric system. Recently, the Power Generation Advisory Panel and other groups presented those recommendations to the CAC.
One proposal by the Power Generation Advisory Panel is a moratorium on the siting of any new natural gas plants in the state, including the repowering of old natural gas plants into newer, cleaner generators.
Proponents of the proposal say the state needs to take aggressive and immediate action to reach the 2040 goals. However, the NYISO has cautioned that such a temporary ban could have a detrimental impact on reliability in New York, and could actually lead to higher emissions throughout the transition to zero emissions. As the CAC work to develop an integrated plan continues, the NYISO recommends a more effective means to reach these targets, which are outlined below.
Maintaining Grid Reliability
Reliability of the system is core to our mission and always will be. As we've observed with recent events in California and Texas, maintaining reliability of the electric grid is a careful and complex balancing act that can prevent devastating impacts on our way of life and the economy.
Our grid operators monitor the grid 24/7, making adjustments necessary to meet demand and maintain reliability, especially when the electric system is challenged by extreme weather or unexpected losses in energy. If energy demand suddenly increases, or output from renewable resources becomes unavailable, operators must call on other types of energy resources that can respond immediately to add generation to supply.
Wind and solar power are intermittent resources by nature; their output fluctuates according to weather conditions. In pursuit of New York's renewable goals, the grid will increasingly require flexible, long-duration resources that can quickly be turned up or down to fill in generation gaps and avoid any disruption in the flow of power. Gas generation currently fills this critical role.
As the state reviews a potential moratorium on any new or repowered gas generation, we have to ask the question of how to maintain reliability during the iterative, multi-step process to a carbon-free grid as contemplated by the CAC.
At the NYISO, we've performed studies to examine how a zero-emissions grid will perform, modeling a number of scenarios in which renewable resources (such as solar and wind) and non-emitting resources (such as energy storage) exclusively supply the grid. We've presented some of these studies to the CAC in order to help plan for the 2040 grid of the future.
These studies show that fossil fuel-powered resources will continue to be needed on the road to 2040 to offset this intermittency until new, cleaner technologies can provide the responsiveness now fulfilled primarily by natural gas generation. Limiting options at the start of the transition could actually stifle progress toward our climate goals and produce higher emissions along the way.
Let's examine how.
Role of "Peakers"
The grid today relies on many older fossil fuel plants that operate infrequently but are important to meet critical, high-demand days. Many of these generators, which we call "peakers," cannot be deactivated without triggering reliability concerns that must be resolved. But, they're considered to be inefficient and polluting. The question becomes how to encourage these plants to retire to reach our 2040 goals while not creating a reliability risk.
As a result of recent DEC regulations, many of these plants must implement plans to comply with stricter emissions requirements. In some cases, compliance will involve deactivating peaker plants, removing the fossil fuel unit from the system and completing transmission upgrades to ensure reliability going forward. In other cases, investment to improve the environmental performance of the unit will be necessary to comply with the rule and maintain system reliability. The DEC regulations allowed for careful planning by providing compliance dates several years into the future, with sufficient time to resolve reliability issues.
Looking beyond the current DEC regulations, further restrictions are likely to drive additional fossil retirements and reliability needs. Although a number of technology solutions can be evaluated to resolve reliability needs, cleaner gas-generation plants, or a hybrid combination of gas and energy storage to meet emissions requirements while still providing vital reliability services and bringing us closer to the 2040 goals, should be among the options. A moratorium, however, would drastically limit these kinds of investment opportunities for cleaner alternatives on our path to the ultimate elimination of emissions.
At the NYISO, we're concerned that a temporary ban on the construction or upgrading of gas plants, would mean that older, inefficient fossil units would have to stay on to maintain reliability.
The Power of Careful Planning
We believe that state-of-the-art, cleaner gas generation can be an indispensable resource to transition New York to the state's 2040 goals. The significant build out of renewables and storage will help keep the run time of fossil units to a minimum until new technologies are available. Our studies identify characteristics that the future grid will require for reliability and flexibility, and we're confident that competitive markets can serve as a platform to incentivize investment in those capabilities.
Abrupt decisions, meanwhile, are risky. The outages that occurred in the past year in Texas and California demonstrate the importance of long-term grid planning.
The CLCPA calls for phasing out fossil fuel generation over two decades because it recognizes the complexity involved in this transition. We are less than two years into that process, with scoping plans for realizing the CLCPA's mandates still being developed. We are committed to achieving these goals and accelerating the transition.
Stay informed
To stay up to date on the latest policy and technology updates and Power Trends affecting New York's power grid, listen to our Power Trends Podcast.
For more about how we are addressing a zero-emissions grid with market-based solutions, visit the 2040 Power Grid webpage.