Member Relations: Ambassadors to the Electric Grid
September 18, 2019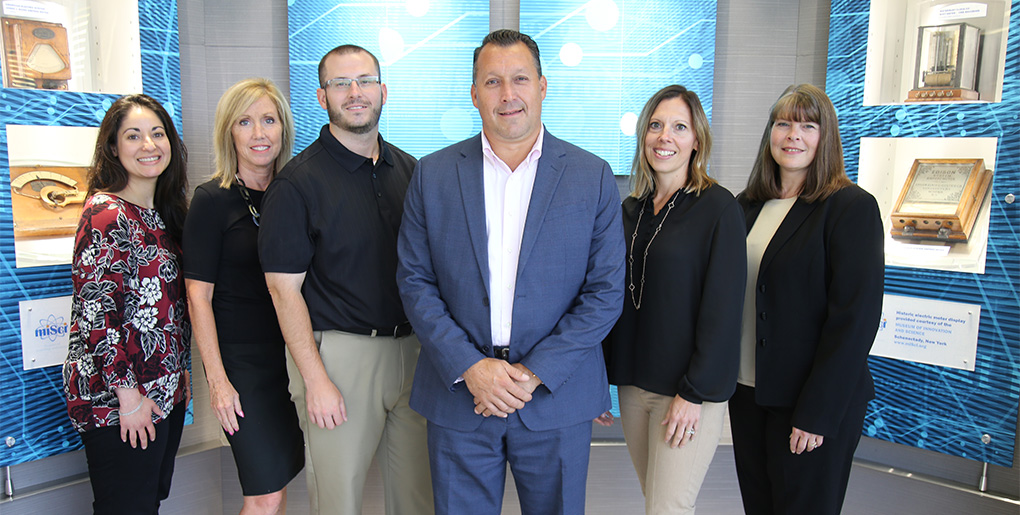 On any day at our offices, dozens of our stakeholders may come to take part in committee meetings, or inquire about joining our shared governance. These attendees include owners of generation or transmission equipment, utilities, consumer representatives, environmental advocates, and other interested parties.
Together, this diverse group of stakeholders takes part in decisions made at the NYISO, including changes in market design, reliability planning, and even approving our yearly budget.
Behind these meetings is our Member Relations team. This six-person team supports the various committees that make up our shared governance process.
While independence is at the core of our mission, our shared governance process serves an important part of many decisions we make. This collaborative approach makes sure that no individual interest unduly influences the energy markets. All committee decisions require 58 percent "ayes" for a proposal to be approved.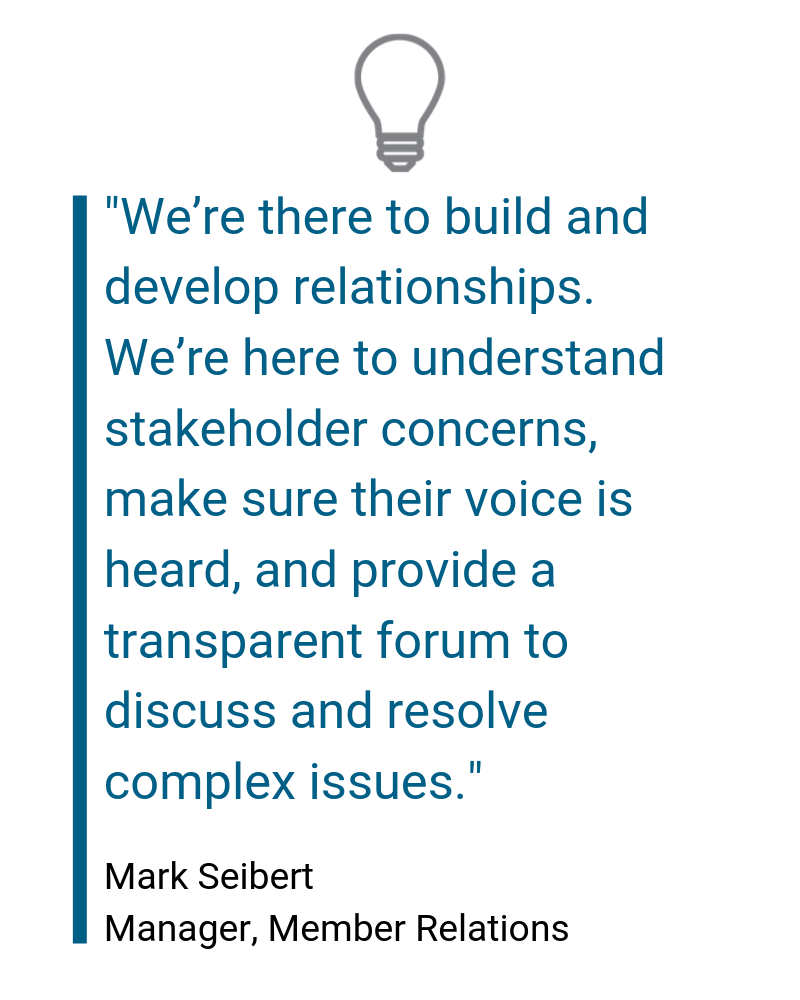 For Member Relations staff, understanding stakeholder concerns is a key component of their day-to-day work. Communicating this feedback to our staff is essential. "This helps us further comprehend how market design changes impact the various sectors," said Mark Seibert, Manager of Member Relations.
The role that Member Relations plays is evident by the way that voting has changed over time during committee meetings. There are two ways committees take votes: roll call or "hand-waiver." The former is used when stakeholders want voters to be on record. The latter is more casual; anybody who abstains or votes "no" on a proposal raises their hands.
During the first 10 years of our existence, from 1999 to 2009, there were 156 roll-call votes at the Management Committee. The past 10 years? Only 42 roll-call votes. What changed is the consensus that parties are now able to reach during meetings, and how well they trust the open, constructive dialogue that we promote in the governance process.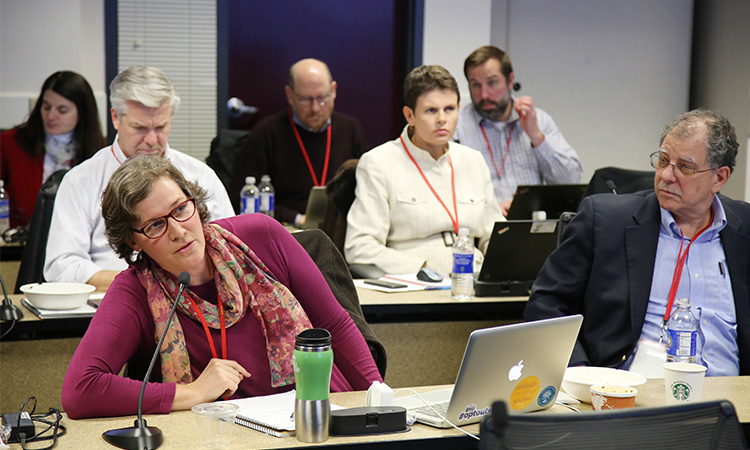 PHOTO: A market participant makes a comment during a recent Business Issues Committee meeting.
Senior Member Relations Specialist Debbie Eckels said that she knows some stakeholders so well she is often able to identify concerns they will have on a given topic. "We can identify potential issues to staff and say 'You may want to address it beforehand.' I think stakeholders appreciate the effort," she said.
The work done by these stakeholders has resulted in decisions that will have far-reaching implications to the operation of the electric grid. For instance, our shared governance process resulted in a plan to make the largest investment into the transmission system in New York in a generation, reducing bottlenecks in Western New York, the Capital Region, and the Hudson Valley. In another example, market participants also approved a participation model for distributed energy resources on the grid.
Member Relations manages more than 250 meetings a year, including some off-site events such as the annual Joint Board and Committee Sector meetings.
"We see our stakeholders more than we see our families," joked Leigh Bullock, also a senior specialist. "We've known most of them for years. I feel like they trust us and they can come to us."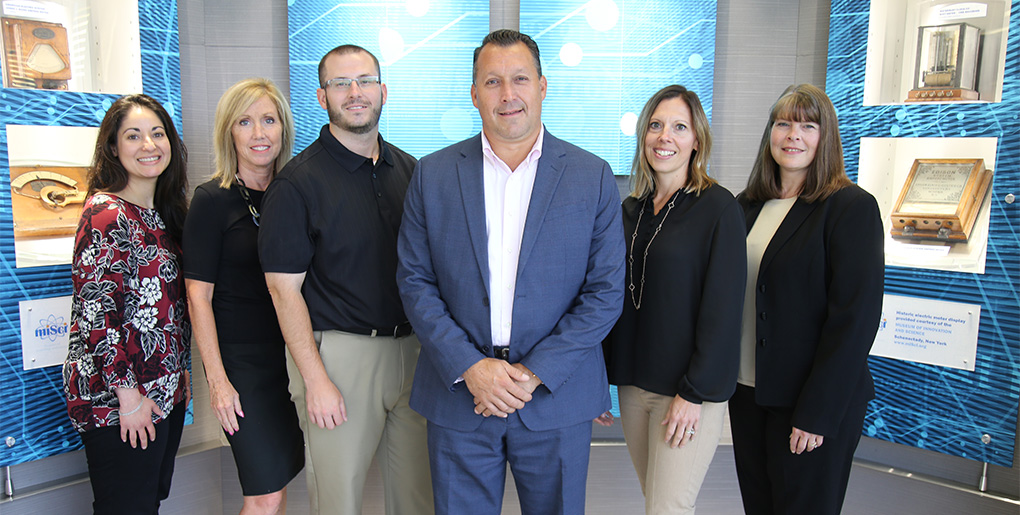 PHOTO: Member Relations team - left to right: Selina Dean, Leigh Bullock, Kirk Dixon, Mark Seibert, Debbie Eckels, Jennifer Davies.
Learn more about the People Who Power New York: