PODCAST Ep. 9: From COVID-19 to the CLCPA, Power Trends is a Must-Read for Grid Stakeholders and Policymakers
July 20, 2020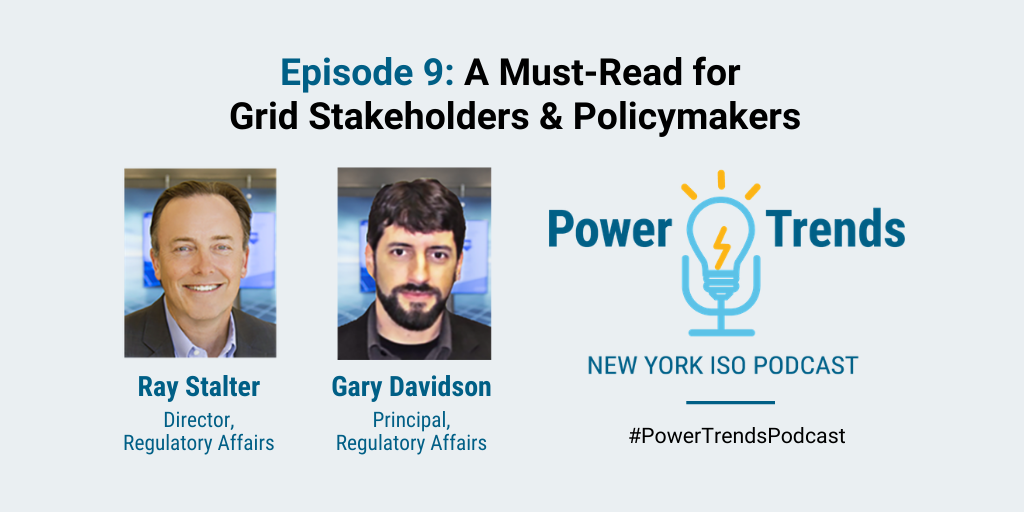 What goes into the making of Power Trends, our annual report that tells the story of the electric grid in New York State? And why do you need to read it?
In our latest podcast, the NYISO's Ray Stalter and Gary Davidson discuss how Power Trends 2020: The Vision for a Greener Grid, is created to inform policymakers, stakeholders, and others interested in the state of the electric grid in New York, and the forces shaping the grid of the future. Power Trends covers the "need to know" issues associated with meeting our future energy needs in a simple and easy format.
"It really does involve the engagement and hard work of pretty much every department within the company," says Stalter, Director of Regulatory Affairs, who leads the annual publication effort and is one of the primary authors.
In this episode, Stalter is joined by co-author Gary Davidson, Regulatory Affairs Principal, to discuss the months it takes to put Power Trends together and its importance to both energy industry stakeholders and the general public. Davidson commented, "it's a labor of love."
Months in the making, Power Trends covers supply and demand trends, the changing resource mix, and the need for investment in transmission. From the growth of renewable resources to the impact of COVID-19 on power consumption, Power Trends informs and educates on the grid of today and what is being done to enable the state's Climate Leadership and Community Protection Act, which calls for a carbon-free grid by 2040.
To hear the full story behind Power Trends, listen to our new podcast: