PODCAST Ep. 11: John Reese talks "Big Think" on Power Gen's Clean Energy Future
December 15, 2020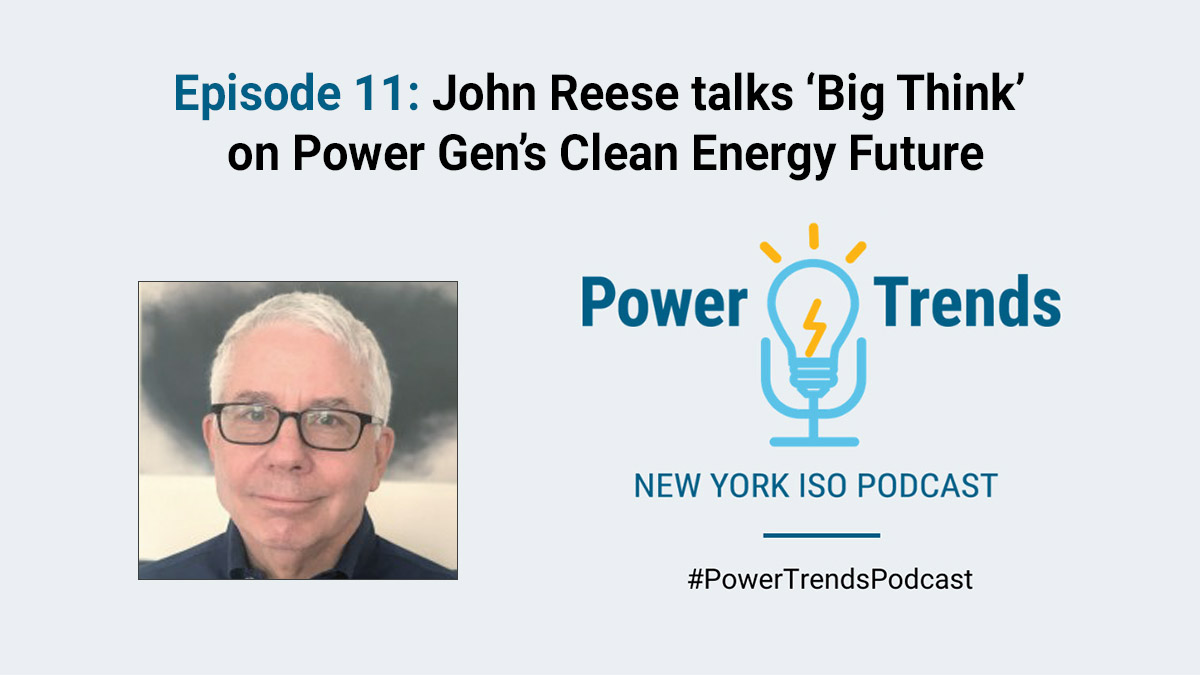 John Reese has a long history in the energy business, from roles with New York State, the U.S. Department of Energy, and his current position as Senior Vice President at Eastern Generation, which currently provides more than 20% of New York City's energy capacity.
He is also serving on the Power Generation Advisory Panel. It's one of six panels organized to assist New York's Climate Action Council, which is responsible for developing a scoping plan to guide the state on its journey toward reaching a zero-emission grid by 2040. John spoke with Kevin Lanahan, our Vice President of External Affairs and Corporate Communications, for our latest Power Trends Podcast.
"It's pretty uncharted territory," says Reese. "It involves fundamental, societal change."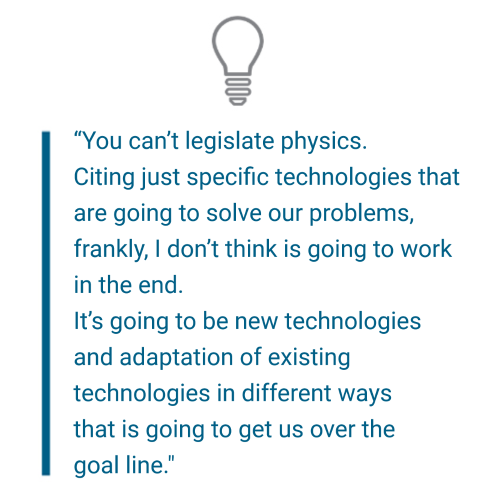 Reese explores a variety of solutions, including:
Greater investment in battery storage (the CLCPA calls for adding 3,000 MW to the grid)
The potential for generating power from "green" hydrogen gas created via excess renewable energy
Carbon pricing, which would incorporate a "social cost" of carbon emissions into New York's wholesale energy markets to make clean energy more competitive
Mostly, it will take a number of creative solutions, including technologies that are currently in the research-and-development phase, he says.
Maintaining "fast-ramping" resources in New York City is vital for reliability, Reese explains, especially at times of high demand, due to transmission limitations in densely populate areas. As the state continues to move to a grid of the future, Reese will continue to play a vital role in its development.
In closing, Reese suggests we keep all solutions in mind as we move to the future. "One of the things we're going to need very clearly," he says, "is flexibility."
Listen to the podcast:
---
Learn more about the path to New York's 2040 Grid at www.nyiso.com/2040grid.
Learn more about NYISO's carbon pricing plan at www.nyiso.com/carbonpricing.