PODCAST Ep. 8: Wes Yeomans on Staying Calm, Sequestering Operators, & the Virtues of Virtual Campfires
April 9, 2020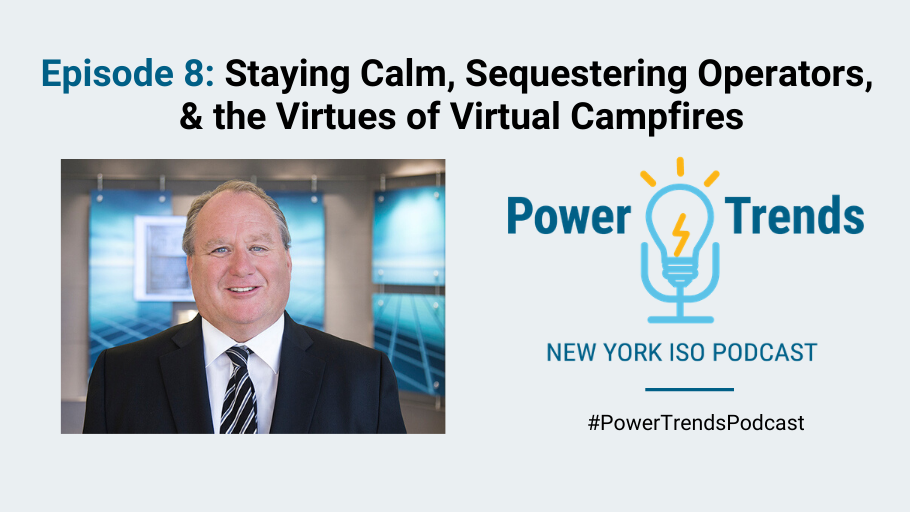 What do you do when faced with the unknown risks of a new disease if you're in charge of the reliability of the energy grid in New York State?
For Wes Yeomans, our Vice President of Operations, the advent of COVID-19 meant putting into place our pandemic response plan. And for 37 NYISO Control Room operators, managers, and support staff, that meant total sequestration from the outside world until further notice.
"It was prudent to isolate them from society," Yeomans explains on the most recent Power Trends Podcast. "Just like planes can't fly without pilots and co-pilots, the electric system can't run without electric operators."
That's why, in mid-March, we took the unprecedented step of removing these vital staff from their families and setting up a home-away-from-home for the operators to live, work and recreate until COVID-19 is no longer a risk.
To find out how we are maintaining both reliability of the grid and the physical and mental health of our valued staff, listen to the new podcast.
Listen to the podcast:
For more information, see our COVID-19 response page.