Preparing for the Best Experience with NYISO's New Website
November 20, 2018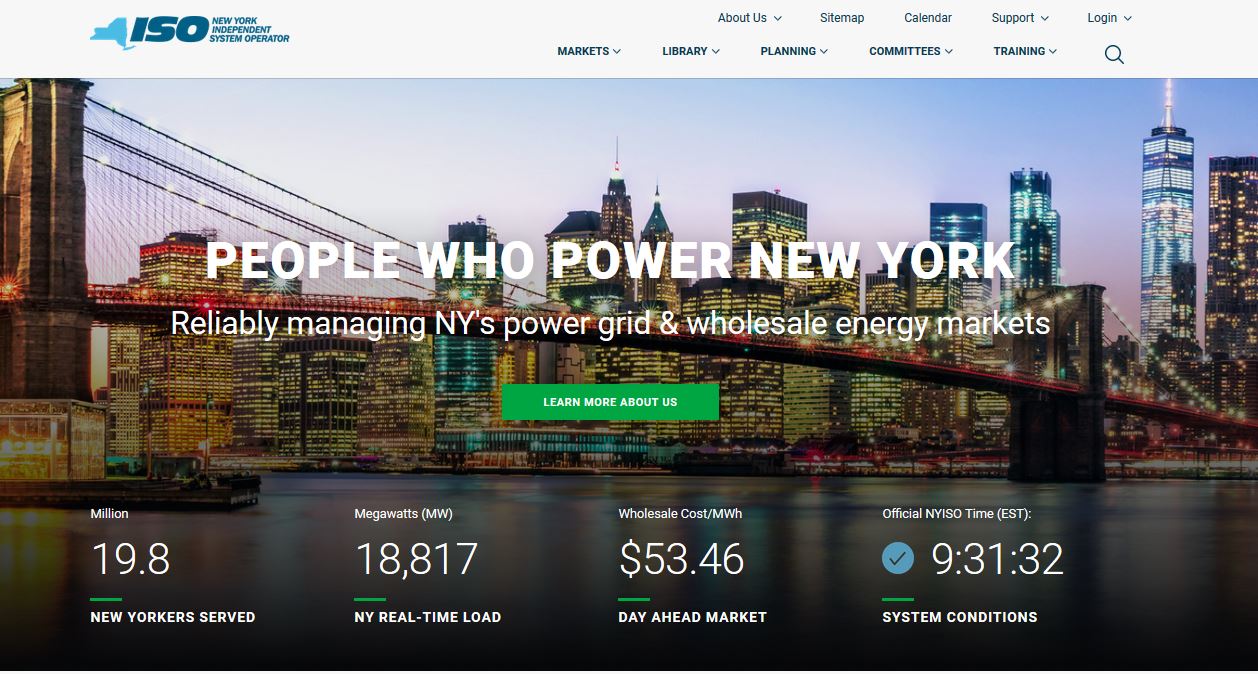 We are very excited to announce that on December 5th we will be launching a completely redesigned public website at www.nyiso.com.
Please be advised that the mis.nyiso.com (OASIS) access is unaffected by this project. Any automation that scrapes data from mis.nyiso.com should continue to work as it does now.
'Finding things more easily' was the top enhancement request from our users and a central point of focus for the development of the site, which incorporates the following capabilities: advanced search (filter by categories, key topics and date ranges to refine results); streamlined navigation (consistent and accessible navigation at the top of every page); and easy sitemap access (simplified, one-click view of the entire site).
Transparency is a core value of the NYISO and our public website is an independent and authoritative source of information on New York's power grid, so we want to make the transition to our new site as smooth as possible. Therefore, we are providing the following considerations for you as we transition to the new site:
Browsers for the Best Experience | We recommend using the latest versions of Google Chrome, Apple Safari, or Mozilla Firefox for the best experience; followed by Microsoft Edge and Internet Explorer (version 11 only). We suggest that you check now to ensure you have the most up-to-date browser or inquire with your IT department if you need assistance checking or upgrading.
Bookmarks | Saved bookmarks to other website pages and documents will become obsolete in the new website. You may need to recreate those bookmarks after the new website launches.
Obsolete links | Links embedded in older NYISO documents will become obsolete after the new website launches, however, we have created:
'The item you are looking for has moved' page - When you click an obsolete link, this page appears, allowing you to create a search from the link itself, it also links to...
Advanced Search & Sitemap - Accessible from the 'The item you are looking for has moved' page, this offers additional options to find what you are looking for.
Search support - If the above solutions do not help you to locate your file, please email Stakeholder Services.
We have redesigned our website to enhance your ability to get the information that you need. If you have any questions or concerns in anticipation of the new site launch, please email Stakeholder Services.