PRESS RELEASE | NYISO Promotes Aaron Markham to Vice President of Operations
February 23, 2022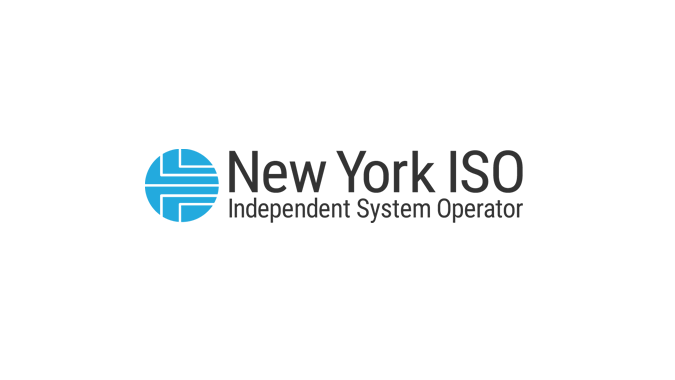 Rensselaer, NY – The New York Independent System Operator (NYISO) today announced the promotion of Aaron Markham to Vice President of Operations, effective March 1, 2022. Mr. Markham will report directly to Rick Gonzales, the NYISO's SVP & Chief Operating Officer.
As Vice President of Operations, Mr. Markham will lead the Operations team, responsible for maintaining the reliability and efficiency of the wholesale energy markets and bulk electric system. He replaces Wes Yeomans who will retire on May 1, 2022.
"Aaron's skill and expertise gained over 20 years with Operations makes him the perfect choice to lead the team into the future. He's overseen important projects to build the grid of the future and is totally committed to our mission of delivering power system reliability and competitive markets for New York in a clean energy future," said Rich Dewey, President and CEO of the New York ISO.
Mr. Markham has held positions of increasing responsibility since joining the NYISO in 1999. Most recently, he served as Director of Grid Operations, overseeing grid operations functions, including power system operations and dispatcher training, and regulatory compliance of reliability standards. Mr. Markham successfully led efforts to reliably integrate wind and solar resources into the NYISO's dispatch programs as well as increasing real-time operator visibility into wind and solar output.
Mr. Markham earned a Bachelor of Science degree from the State University of New York at Utica/Rome and a Master of Business Administration degree from the College of Saint Rose in Albany. He is active with the Northeast Power Coordinating Council (NPCC), having served as chair of the NPCC's Task Force of Coordination Operation from 2019 to 2020.
Mr. Yeomans retires after thirteen years at the NYISO and a distinguished career in the utility industry that spans nearly forty years. "Wes Yeomans helped form the competitive energy markets when they were first created, and he's played a critical role in shaping the NYISO. Wes was one of the first people I met when I started working in the field and since then has always been generous with his wisdom and support not only to me, but countless NYISO employees and stakeholders. His infectious spirit and entertaining style for presentations will be sorely missed. We wish him a happy, healthy, and enjoyable retirement," added Mr. Dewey.