PRESS RELEASE | New eBook Describes How the New York ISO Reliably Delivers Energy to the State
August 21, 2019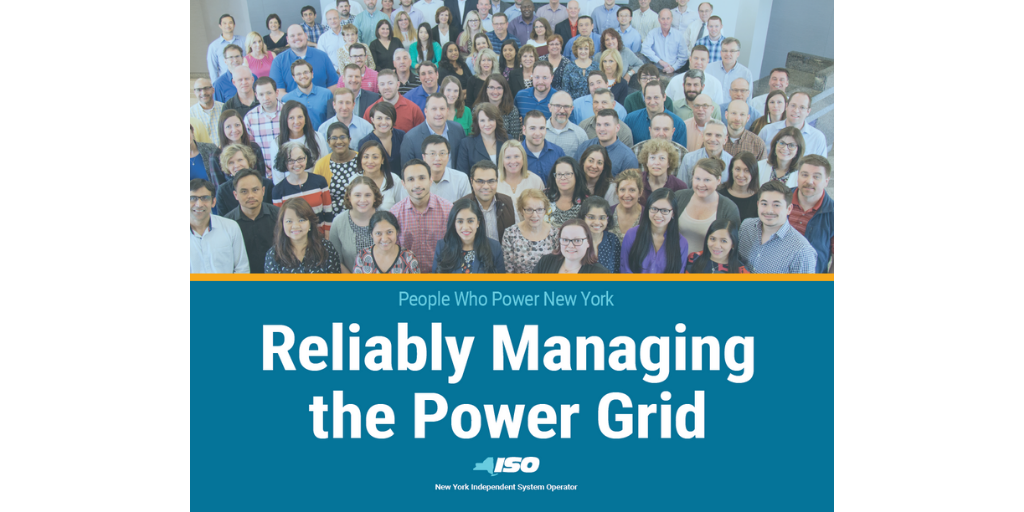 Rensselaer, NY - The New York Independent System Operator (NYISO) today released a new eBook, Reliably Managing the Power Grid: The People Who Power New York. The eBook examines the transformational impact the NYISO has had in its 20-year history including reduced emissions, and designing the grid of the future to incorporate renewable energy.
"New York's competitive energy markets continue to drive down costs, reduce emissions and above all, maintain reliability," said Emilie Nelson, Executive Vice President of the NYISO.
President and CEO Rich Dewey added, "To achieve the state's environmental goals you need innovation. And for that, you need markets. We've got to work together and recognize that markets are a vehicle for success."
The eBook highlights such topics as:
The NYISO's purpose and dedication to a reliable power grid
The impact of competitive wholesale energy markets on reducing emission rates
The independent planning studies and reports that inform policymakers, press, and the public
NYISO facts and figures:
$7.8 Billion reduced fuel costs due to grid efficiencies
30 Million tons of CO2 emissions avoided in 2018 versus 2000
$1.4 Million donated by NYISO employees to Capital Region organizations
11,000 miles of transmission managed and monitored
760 power generation units
435 wholesale energy market participants
Get the 12-page eBook: Reliably Managing the Power Grid: The People Who Power New York.