PRESS RELEASE | NYISO Opens Doors to Governor's "If You See It, You Can Be It" Initiative
April 26, 2018
Rensselaer, N.Y. | The New York Independent System Operator (NYISO) today joined companies from across the state in supporting Governor Andrew M. Cuomo's "If You Can See It You Can Be It" career learning day for young women.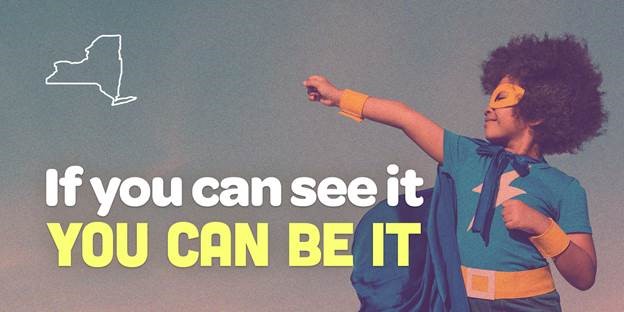 Forty young women from local school districts had the opportunity to tour NYISO's power control center and learn about the energy industry from women at the NYISO who possess a variety of professional backgrounds and skill sets.
"We are committed to using our expertise in the energy industry to encourage the exploration of science, technology, engineering and math," said NYISO President and CEO Brad Jones. "The dedicated and highly-skilled women who work at the NYISO represent the variety of exciting career opportunities that are available in the rapidly-changing energy industry."
Emilie Nelson, NYISO Vice President of Market Operations, said, "As an engineer, my career has been dedicated to problem solving to support the electric system that serves as the backbone of our economy. It is a privilege to share my experience in the field of engineering with young women to inspire the next generation of technical leaders, and discuss the career paths open to them in the power industry."
Chief Financial Officer and Vice President of Human Resources Cheryl Hussey said, "We are always working hard to attract the next generation of qualified women to the energy industry. The NYISO is proud to participate in the Governor's 'If You See It You Can Be It' initiative and to highlight the wide range of skill sets that an energy company needs, including information technology, accounting and finance, economics, legal and marketing communications."
About "If You See It You Can Be It" - New York State is partnering with companies and government leaders across the state for a day for girls to explore and see first-hand a broad range of future career possibilities. More than 300 girls participated in a day of mentoring and career-learning with women in leadership roles. The initiative is part of Governor Cuomo's 2018 Women's Agenda for New York: Equal Rights, Equal Opportunity.