State of the Grid Webpage: Reliable Power and a Path to the Grid of the Future
April 29, 2020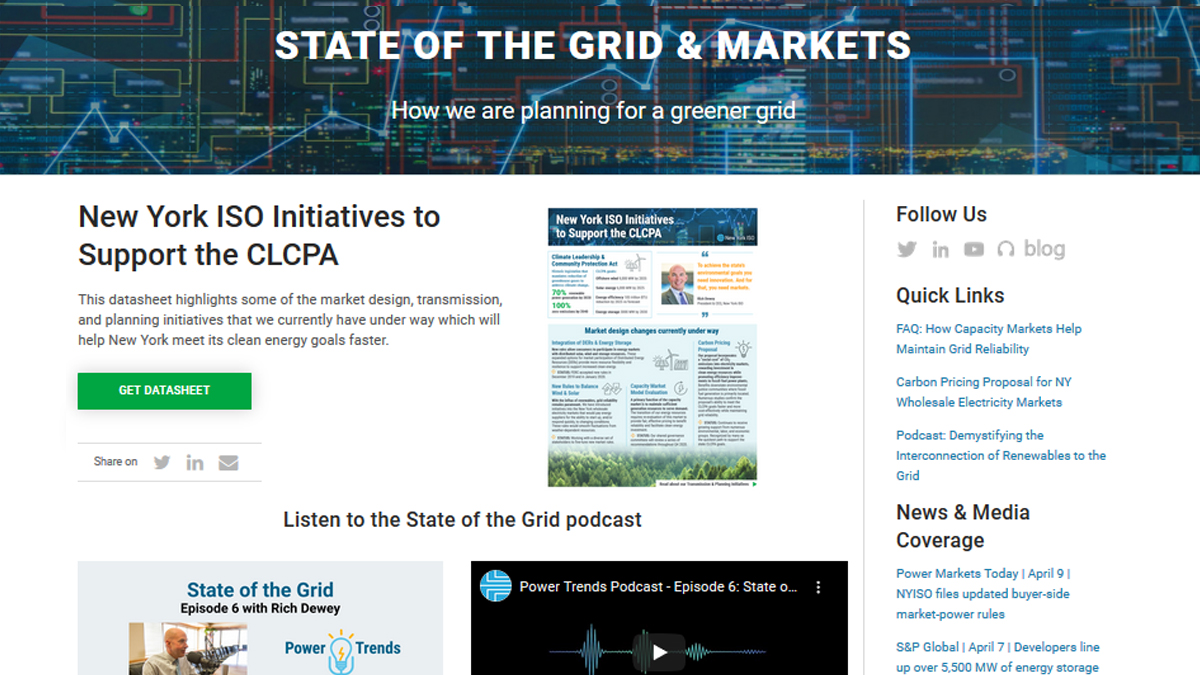 Whatever the outside impacts on our daily lives, our work at the NYISO continues: providing reliable energy at the least possible cost, and preparing for the changes to the electric grid from the growth of renewable resources.
The grid of the future relies less on conventional energy sources such as fossil-fuel-burning generators and more on solar, wind, energy storage, and distributed energy resources.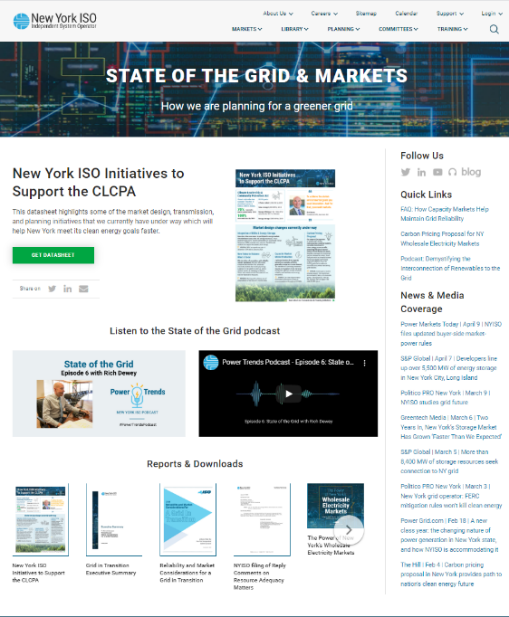 Our carbon pricing proposal integrates a "social cost" of carbon dioxide emissions into our wholesale, competitive energy markets. Carbon pricing would benefit clean energy projects while encouraging carbon-emitting plants to become more efficient or close.
We are also in the midst of transmission upgrades across the state that would better deliver the clean energy from upstate to the majority of energy consumers downstate.
To access data, a podcast, analysis, press coverage and more, visit our State of the Grid and Markets webpage.