Staying Cool in the Deep Freeze: How NYISO's Forecasters Performed During Winter Storm Elliott
April 25, 2023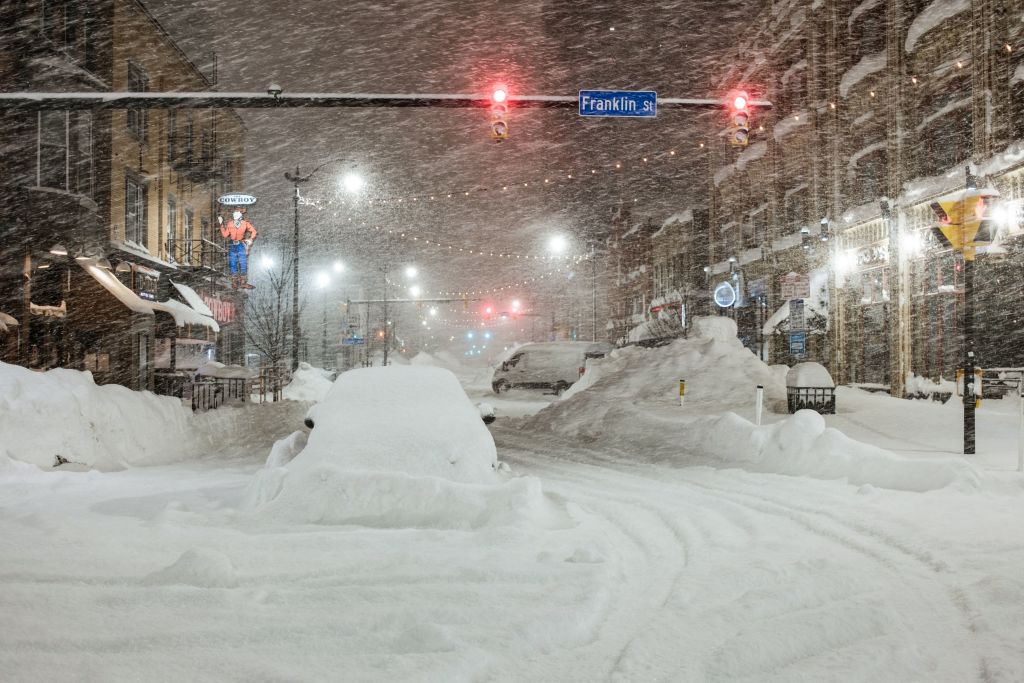 We expect light when we flip a switch and our cell phones to charge when we plug them in. It seems simple enough, but the reality is that planning for electricity demand is a sophisticated process based on complex data sets from various sources.
The next question you might ask is, who performs this function? That's where the work of the New York Independent System Operator comes in. Our mission is to maintain the reliable flow of electricity and plan, on a day-by-day basis, how much electricity will be needed to power our economy and keep society running.
This type of electric system planning, referred to as "load forecasting," is a critical function performed by the NYISO to secure an ample supply of electricity to meet consumer demand even during the most stressful events for the electric system.
While March 20 marked the official start of spring, this blog post reviews the accuracy of NYISO's weather and electric system forecast and the resiliency of the grid during Winter Storm Elliott.
That intense storm system rolled through the United States in late December, bringing cold temperatures, strong winds and massive snowfall totals. New York was especially hard hit from December 23 through December 27. Governor Kathy Hochul called it "the blizzard of the century".
So how did NYISO's team of forecasters perform prior to and during this historic storm?
NYISO forecasters largely got it right under extremely challenging circumstances. These experts use advanced computer modeling systems that are based on historical power consumption patterns from the past 20 years to develop accurate forecasts. They also consider real-time factors such as weather events and holidays.
Thanks to those forecasts and the responsible efforts of generators and transmission owners, the bulk electric system performed well across New York during Winter Storm Elliott. This quote from our How New York's Power Grid Stayed Reliable During Recent Deep Freeze blog sums it up:
"Despite severe weather, we were able to maintain electric service in New York State in large part because many of our generating units are able to switch fuels during times of high demand and stress on the gas system," said Aaron Markham, the NYISO's Vice President of Grid Operations. "Our diverse resource mix provides a significant reliability benefit."
Learn more about demand forecasting by watching this Grid of the Future video from February 2022 featuring Chuck Alonge, NYISO Principal of Demand Forecasting and Analysis: