VIDEO: People Who Power New York: "I'm contributing to something that helps a lot of people."
September 25, 2019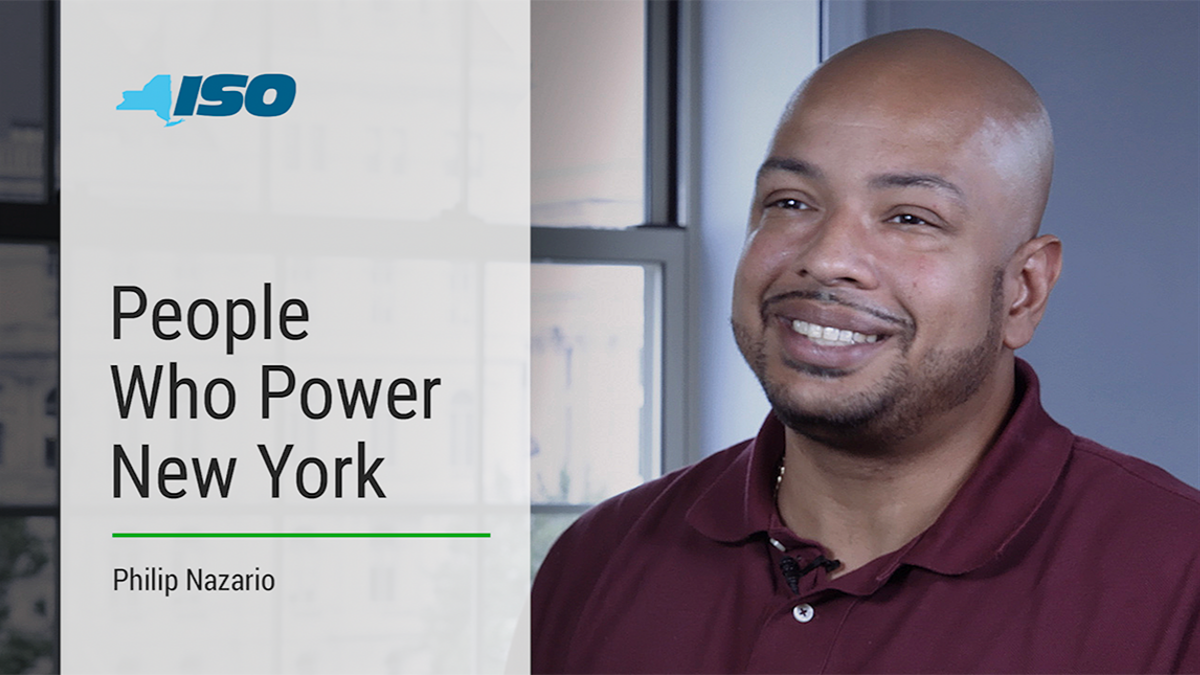 Phil Nazario first discovered a love for technology as a child, fixing broken VCRs with rubber bands and telling his mom, "don't throw that out!"
After college he spent years working in technology before he first heard about the NYISO. Intrigued by our mission statement, "Reliably managing New York's power grid along with its energy markets," he decided to apply.
Now a senior network engineer in our IT department, Phil is one of a select few employees who keep our extensive computer infrastructure functioning and communicating with entities around the state, and the globe.
"For me, employment is not just about making a good living," Phil says. "I wanted to be somewhere where I felt I could make a difference."
Watch now to see how he's doing just that.
Visit our careers page for more information on working at the NYISO.